In this blog post, I will show you how I made my first affiliate sale as a new blogger – $295.
I remember scrolling through my emails and then I saw credit alerts that I had made a sale. I was shocked and quickly opened the email to confirm.
A few days later I kept receiving more email notifications and I was beyond proud of all my hardwork/
When I started my new blog(loismelikam), I didn't know that I would be earning my first affiliate sale blogging in a few short months.
Because I was interested in monetizing my blog upfront, I started by offering services on my blog and I earned $200 within the first four months. You can read all about how I made my first blog income report here.
Blogging has been a rewarding experience for me especially as I currently blog part time.
So been able to earn money on the side blogging has been exciting for me.
So in today's blog post, I will show you exactly how I made my first affiliate sale from my blog as a new blogger.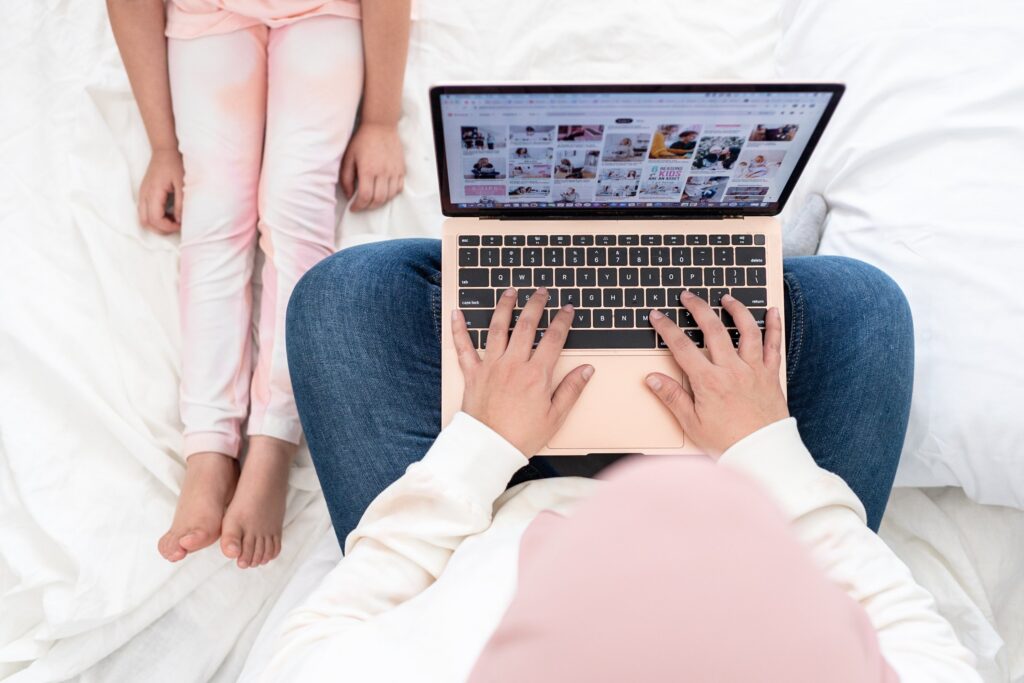 How I Made My First Affiliate Sale As A New Blogger – $295
Often times most new bloggers thinks it will take them years to make their first affiliate sale blogging.
And this stops some aspiring bloggers from starting their blogs because they think that you have to blog for years to start making money from your new blog.
If blogging is something you have always wanted to do, by all means please start.
Don't keep procrastinating starting your blog. Follow the steps in this guide and start a profitable blog today.
Blogging is a one of the best side hustles you can start and monetize within a short period of time.
Some new bloggers make as much as $1000 in their first month of blogging and for some they make even $100,000 in their first year of blogging.
To make money from your blog, you simply need to put in the work, grow your blog traffic and monetize your blog.
If you are thinking about starting a blog, this tutorial will help you start a blog today. I wrote a "how to start a blog" post that will help you:
Decide what to write about
Show you how to set up your blog online – it's a few minutes process
Get a free domain for a year. This typically costs around $15
My Blog Income Strategy
In February 2020 as soon as my maternity leave was over, I bought my blog and decided to get serious and treat it as a business. I really wanted to make blogging a side hustle that made me money on the side. I love and enjoy blogging as a hobby, but I really wanted to earn income from it.
I finally wrote my first blog post, hit the publish button and my blogging journey began.
You can read my blog post here.
Next I set up my Pinterest business account to drive traffic to my blog, started commenting a few bloggers post. Few months down the line, I joined a few facebook groups and provided helpful answers to the questions in my own niche that would solve people's problems.
I committed to writing one blog post per week. And I must admit that I was not able to write a single blog post for some weeks. But I kept going nonetheless. I just could not quit.
Affiliate Income
Next, I added a few affiliate links to my blog posts, based on the products I was currently using and liked.
I recommended my blog theme, courses, good and reliable host in some of my blog posts.
By using affiliate links on some my blog posts, some my readers made a purchase with my affiliate links.
This was a win-win situation for!
I shared my experience with my audience and saved them hours of countless research.
I actually earned $317.91, but some of the affiliate sales are not paid yet because I have not met the $100 threshold payout.
As a new blogger, I am starting off slow with affiliate links. I am still learning how to use them, how I can write them blog posts and to make sure that my recommendations help other people.
Products That I recommend
Right now I am recommending:
Namecheap offers cheap domain names with the most reliable service. Buy domain names with Namecheap and see why over 2 million customers trust them.
Namecheap actually offers more than just domain names. You can also build a solid online presence using namecheap.
You can purchase SSL certificate for your site from namecheap as well. Simply put you can get many of your online business tools from namecheap.
So if you have an online business or want to start an online business, check out namecheap and get as many online business tools that you need at affordable prices.
Bluehost is one of the largest website hosting providers and powers millions of websites. As a new blogger you can start a profitable blog using bluehost.
I love and recommend bluehost for most new bloggers and even intermediate bloggers.
With bluehost you can save up on your hosting for 3 years upfront by paying $100. This means you don't need to pay for hosting until after three years.
And this will give you more time to focus on monetizing your site as well.
Bluehost also offers you a free domain name for your first year. A domain name typically costs around $15.
Bluehost also offers you a free SSL certificate.
If you're a new blogger, bluehost has everything that you need to start a profitable blog today. It also installs wordpress for you and you don't need to lift a finger.
I would say that Bluehost has made it much easier for all aspiring bloggers who are afraid of the tech side of starting a blog, start their own blogs without the overwhelm.
If you're still sitting on the fence about blogging, you can sign up for a bluehost account today and start a profitable blog of your own today.
Follow the steps in this tutorial and start a blog.
Bluchic creates feminine WordPress themes and landing page templates to help female entrepreneurs and bloggers build a beautiful and professional online presence. I use the bluchic chicboss theme currently on my blog and I must say I love it.
And lots of people have told me how beautiful and professional my blog looks.
When you start a blog, investing in a good theme is one those expenses you need to do especially if you want to scale your online business.
Bluchic has many beautiful themes, and you can check out their shop here. They also offer landing pages and templates to help you scale your online business fast.
17th Avenue Designs offers feminine, easy to use WordPress Themes for bloggers & creative entrepreneurs.
I also recommend the 17thAvenue Designs because they have really gorgeous wordpress themes that will keep you scrolling through their shop.
Their themes are also affordable. So if you're a on a budget, check out 17thavenuedesigns and get easy to use WordPress themes from them.
This is where you get free cashback when you shop up online. You literally get cash back when you make an online purchase. The cashback is deposited into your PayPal. If you want to try Rakuten, use my exclusive link to get $10 off your first purchase $25 and earn cash back.
I think it's really important to join a few affiliate program as I don't want to on just one source of income.
I actually made more than $295 for my first affiliate sale as a new blogger, but I am only including income that have been paid out to me.
So only $295 was deposited into my PayPal account.
Blogging Income Motivation
I can't say how my blog income report will be next month.
I have been reading blog posts from other bloggers on how they made their first affiliate sale and their blog income report in general. So to finally make my own affiliate sale from my new blog is exciting and amazing!
Clearly I can't quit my day job yet, but I have clearly shown that you can make money online blogging.
And this is especially true as a new blogger.
Don't Let Fear Of Blogging Stop You
One of the biggest lessons I have learnt since starting my blog is that I can achieve anything I set my mind to do and that you never know how you can create until you start.
My First Blog Income Report
You can read about my first blog income and learn how I made money from my blog within the first four months of my blog.
You can find all the details in this blog post here.
How To Start A Blog
If you are ready to start a blog by yourself, read this tutorial on how to start a blog.
In this tutorial, I share blogging ideas, walk you step by step on how to set up your blog and what to do after you launch your blog. You will also learn how to pick a domain name and get it for free.
Thank you for reading my post on how I made my first affiliate sale as a new blogger. Do you have any questions?
Related Blog posts
Kindly share this post with your friends and family. And you can follow me on Pinterest.