Are you a blogger, and looking for how to sell digital products on your blog?
I know right…
Blogging is fun, but what is more interesting is making passive income from your blog without depending solely on Affiliate marketing or Ads.
As a mom blogger, I am always looking out for ways to make more money from my blog.
I have finally figured out how to sell digital products on your blog and I will be sharing all the details with you mama in this blog post.
In this blog post, I am going to share some ideas with you, how to sell digital products on your blog.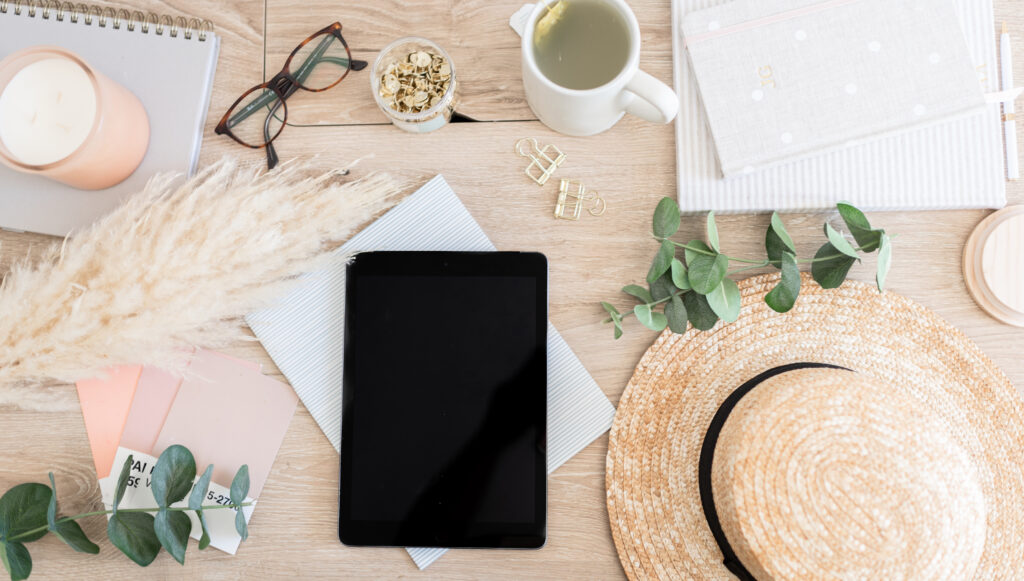 How To Sell Digital Products On Your Blog
I believe that starting a blog is the best side hustle for anyone who wants to make money from home or if you want to make money on the side. And the beautiful thing is that it can become a full-time career if you want it to be.
Currently I blog on the side, and I make money blogging too.
If you just started your blog, affiliate marketing is the best way to monetize your blog.
You don't need to have a ton of content, huge traffic or a large social media following to make money with affiliate marketing.
As you create more blog content and start growing your audience, selling digital products on your blog should be a monetization strategy that you should begin to explore.
There's no perfect time to start selling digital products. I launched my first digital product the year that I started my blog loismelikam in 2020.
Don't wait for the perfect time as there's no such thing. Just dive in and learn as you go.
You will learn real life experiences by trying, testing and twerking on the job.
Create Great Content And Build Your Audience
I found my niche by creating great content on my blog. If you want to sell digital products online, then focus on creating valuable content on your blog.
This is because as you create content on your blog, you're nurturing your readers and also understanding the kind of content that they love most.
So one of the keys to selling digital products on your blog is to create content that valuable.
Many readers are coming to your blog to find solution to a specific problem that they face.
They are searching to find answers to very pressing issues that needs to be solved.
Also, have a good amount of blog post that are related to a particular topic on your blog to keep your readers engaged on your blog for a long period of time.
With more blog posts, you have more opportunities to link to more related posts that keeps your readers captivated and learning from your content.
The fact is that people make product purchases when they feel like they know and can connect with the seller of the items.
So giving your readers more quality content will make them trust you and eventually buy your digital products when you start selling them on your blog.
What Type Of Product Should You Sell On Your Blog?
So when it comes to what type of product to sell on your blog, you need to choose between selling either physical products or digital products.
My personal preference is to sell digital products.
Digital products are easy to create and you can will continue to earn passive income from your digital products.
It does not require all the many bits of selling physical products like handling inventory, shipping etc.
Best Digital Products To Sell On Your Blog
Here are my top picks for the best digital products to sell on your blog today. Most these product ideas can be applied to bloggers and business owners of any niche.
1. SELL EBOOKS
Ebooks are one of the absolute best digital products to sell online. If you're a blogger or business owner in any niche, you can write an ebook. The books that sell are usually written in the form of a how-to-guide and gives valuable information to your readers.
One example of an Ebook is my own which is called How To Create Your Own Website. It's about 50+ pages long and it took me about a week to create and launch.
If you're just getting into digital products, an Ebook is the best choice to make your first digital product. They are easy to make and sells well too.
2. SELL SWIPE FILES
A swipe file is a short PDF document or template that contains a proven effective formula on how to do something. If you have an expertise in a particular field, you can sell a swipe file, that contains your secret.
Are you great at healthy living? You can sell a swipe file containing your secrets to healthy living. Or have you mastered how to drive traffic to your website, create a swipe file of your exact strategy and sell.
And example of a swipe file is from the busy budgeter who sell her Core Affiliate Strategy Guide for $64. If you have an expertise in any field that people seeking for answers desperately, you can create a swipe and make money from your knowledge.
The beauty of creating a swipe file is that it's so easy that you can create it in a couple of hours.
3. SELL ONLINE COURSES
Online courses are another form of digital products to sell online.
You can create an online course on any topic that you are knowledgeable about. I have seen online courses on how to care for your hair.
So it does not matter what niche it, you can make decent amount of money from creating and selling online courses today.
Your online course can include, pre-recorded videos, written lessons, worksheets or a combination of any of the three.
For tips on creating a wildly successful online course, check out scale with digital products.
4. SELL STOCK PHOTOS
Do you have an eye for photography? Stock photos could be the best digital product for you. You simply need a nice camera and a good photo editing softward.
Currently there's a huge market for stock photos. Bloggers, business owners and social media managers are looking for decent photos to post on their various social media platforms.
You can create a subscription-based website for your customers. An example of this is ColorJoy. They offer, monthly, quarterly and yearly membership for beautiful feminine stock photos.
5. SELL PRINTABLES
Printable are one of the fun digital products to sell online. They are digital files that you can create and sell. Your customers will simply print them out and use.
Examples of printables you can make and sell are:
Planners
Workbooks
Art Prints
Lesson plans
Gift tags
You can use canva to design your printables.
Want to get started selling printables? Check out this guide – How To Sell Canva Templates On Your Blog.
6. SELL TEMPLATES
You can create and sell templates that can serve your buyers in several ways such as: Media kits, Resumes, Logos, Social Media posts.
A great example of templates are these social media templates from Bluchic.
7. SELL WORDPRESS THEMES
If you are good with coding, you should consider selling WordPress themes. Most Premium WordPress themes sell for $50 to $125 each.
You can niche down and design themes that are specific to a particular audience. Example Photographers, Food Bloggers, Travel Bloggers etc.
See Bluchic for some inspiration. They specifically target female entrepreneurs who wants beautiful and chic wordpress themes.
8. SELL EMAIL COURSE
An Email course is a great digital product to sell on your blog.
The content of your email course, can be sent to your readers over a period of a few days.
With Convertkit, you can easily sell email course on your blog without any hassle.
Want to start selling email course today? Read this guide – How to sell email course with convertkit.
9. SELL WORKSHOPS
Selling a video workshop is a great passive income digital product idea.
You can record a video teaching your audience how to do something (usually accompanied with a slide presentation) and then sell the recorded workshop.
An example of workshops is Elise McDowell from House of Brazen sells various video workshops on topics related to business and monetization.
You can create workshops on any topic irrespective of your niche.
10. GRAPHIC DESIGN ELEMENTS
Are you a creative and enjoy creating graphic design elements? Then you should consider selling some of your cute designs.
Graphic design elements can be anything you create such as floral patterns, clipart and fonts.
These elements can be used by bloggers for creating blog posts and social media graphics.
Angie Makes is an example of a blogger that sells her graphic design elements.
PAYMENT AND DELIVERY PLATFORMS FOR DIGITAL PRODUCTS
Here are a few trusted platforms for selling digital products.
Sendowl easily allows you to sell your digital products directly to your audience on your blog.
It's also pretty affordable with a starting price of $9 per month.
Once you have created your first digital product, I recommend selling it through Sendowl on your blog or website!
Even if you think you're not tech savvy, Sendowl is so easy to use. It took me only a few minutes to set up my account and they don't take any fees from the sales you make.
You can get a 30 trial of sendowl to test it out first.
Creating and selling digital products does not have to be hard and when done correctly can be very profitable.
Happy Selling!
Kindly share this post with your friends and also follow me on Pinterest