The top 3 side hustle that actually works. Pick a side hustle actually worth hustling for! Don't waste your time.
I know that there are work from jobs that actually pays, but many of the ones I have found are not credible, you know all those sites that tells you that you can earn money by answering surveys or maybe being a mystery shopper. Those kind of side hustle are not worth leaving a full time salary job for.
Maybe you want to keep your full time job and just want something extra on the side or you're like me and looking for an entire better way of life.
whatever your reason, below are top 3 side hustle that are actually worth hustling for.
These top 3 side hustles are not get rich quick schemes. These side hustles require time and dedication, but there earning potential are huge and they can actually become your full time income if you treat them as business.
The top 3 side hustle that actually works
Side Hustle 1 – Blogging
I am sure this comes as a no brainier to you. Blogging is a great way to make extra income. And it's arguably among the top 3 side hustle that actually works and the income potential is a consistent passive income.
I love blogging and absolutely enjoy it. And one of the best things about starting a blog is that it is relatively cheap to start.
I have a step-by-step guide that can walk you through setting up your blog in under an hour.
Today you can blog about anything. There's a niche for your interests and hobbies.
And you can monetize your blog with any of the following:
Sponsored posts: A brand can pay you hundreds of dollars to write a compelling posts for them that relates to your audience.
Advertisement: You can earn passive income from your blog through placement of adverts on your blog.
Affiliate Marketing: You join affiliate programs, and promote their products and services in your blog posts and earn a commission when your readers makes a purchase.
You can also place banners on the sidebar of your blog to promote products and services.
If you can create content and can set up a website(which I can help you with) then blogging is probably the best side hustle for you.
Side Hustle 2 – Become A Virtual Assistant
Virtual Assistant is one of the side hustles that is currently booming, as many online business owners are outsourcing some of their work so they don't burn out. The virtual assistant industry is on a rise.
Virtual Assistance is the fastest way to make money online
Many coaches, course creators, agencies and high end service providers start out as virtual assistants because it is the quickest way to grow relationships, build a reputation for yourself online and make money quickly.
As s a virtual assistant, you can start your rate at $30-$40 per hour.
If your rate is $30/hour, and you work 30 hours a week, you earn $900 per week. And that is an annual salary of $46,800.
As an independent contractor, you set your own hours,
You set your own rate
You decide when, where, and how you will work
You create your own systems for working, including invoicing, payments etc.
Common Services Offered By Virtual Assistants Are:
Scheduling/Sending Emails
Social Media Graphic Creations
Social Media Scheduling
Writing / Content Creation / Blogging
Web design services
Calendar management
Webinar / Live Workshop Assistance
Customer Service Emails
Travel Research and Booking
Appointment Setting
specialized services you can eventually learn
Pinterest Management
Instagram Managment
Facebook Ads
Course Launch Strategies
Online Business Management
Bookkeeping
Proofreading / Copywriting
Graphic Design
Web Design
Affiliate Management
The fact is that you can become a virtual assistant in any niche, don't let the VA title scare you off.
The best way is to start with services that you are familiar with. Keep learning, and continue to learn more types of services that you can offer.
As a professional, the best way to approach becoming a virtual assistant, is to take done for you course that will take you from zero so that you can start earning at least $1000 from your first month of becoming a virtual assistant. And this can only happen when you follow a system that shows you step by step what to do. Click here to join the 30 days or less to become a Virtual Assistant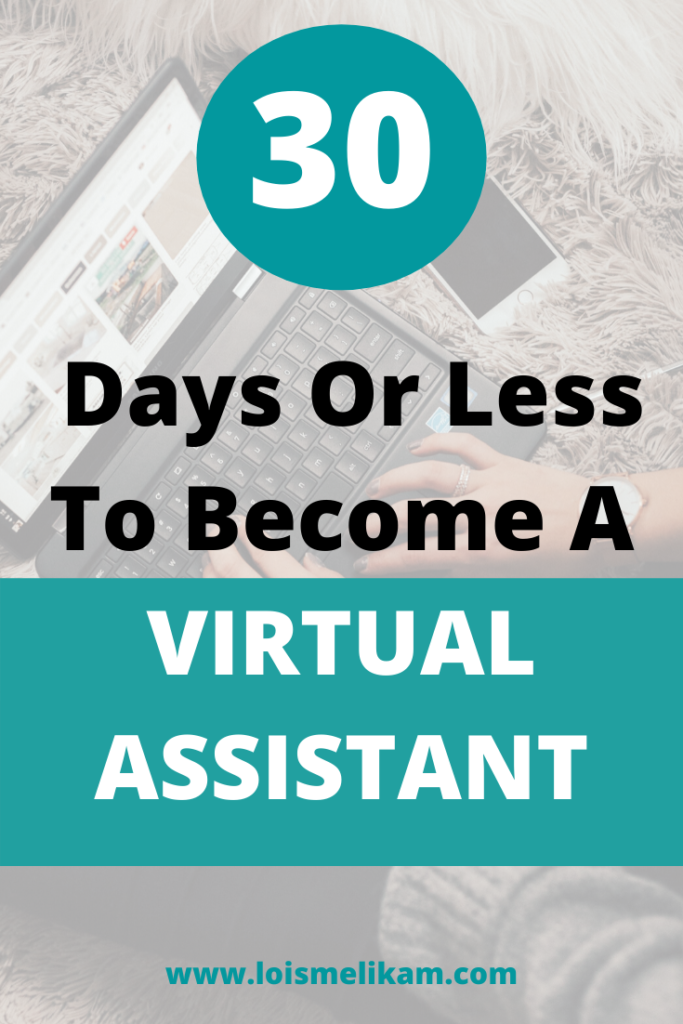 If you have more experience in writing, you can start by offering services like blog writing.
You can check this post dedicated to show you how to become a virtual assistant.
Side Hustle 3 – Create And Sell Digital Products
Creating and selling digital products is the ideal side hustle if you want to earn consistent passive income.
There are several types of digital products that you can create and sell online today, but here are a few to help you get started.
Online Courses
If you are an expert at something and alot of people keep coming to you asking how you accomplished a project, the right thing for you to do is to create an online course and reach more people.
When you create an online course, you are seen as an expert because when people are looking for an answer on that topic, they will come to you, they will also refer their friends and family and so you keep selling your course on autopilot.
As long as people are asking questions about a particular topic that you're very knowledgeable about, then your online course will continue to sell.
That is why I said creating and selling digital products is one of the best ways to earn passive income today.
You can create and sell your online course on teachable. Their platform is simple to use and contains everything you need to create and sell your online course effectively.
Ebooks
Create and sell ebooks. Ebooks are simple digital products that you can easily create today.
You can create ebooks on any topic that you have very good knowledge on.
I created my first Ebook that shows you how to create your website so that you can have a thriving online business. Because your website is the hub of your online business and without a website you will struggle with putting your online business in one place. And because I am passionate and love to teach creatives how to start their own online business, I had to write an Ebook that will teach them how to create their own website as a foundation for their online business.
If you want to build a sustainable online business, then you should click here to get my Ebook and you will be able to build your website following the steps in the Ebook with ease.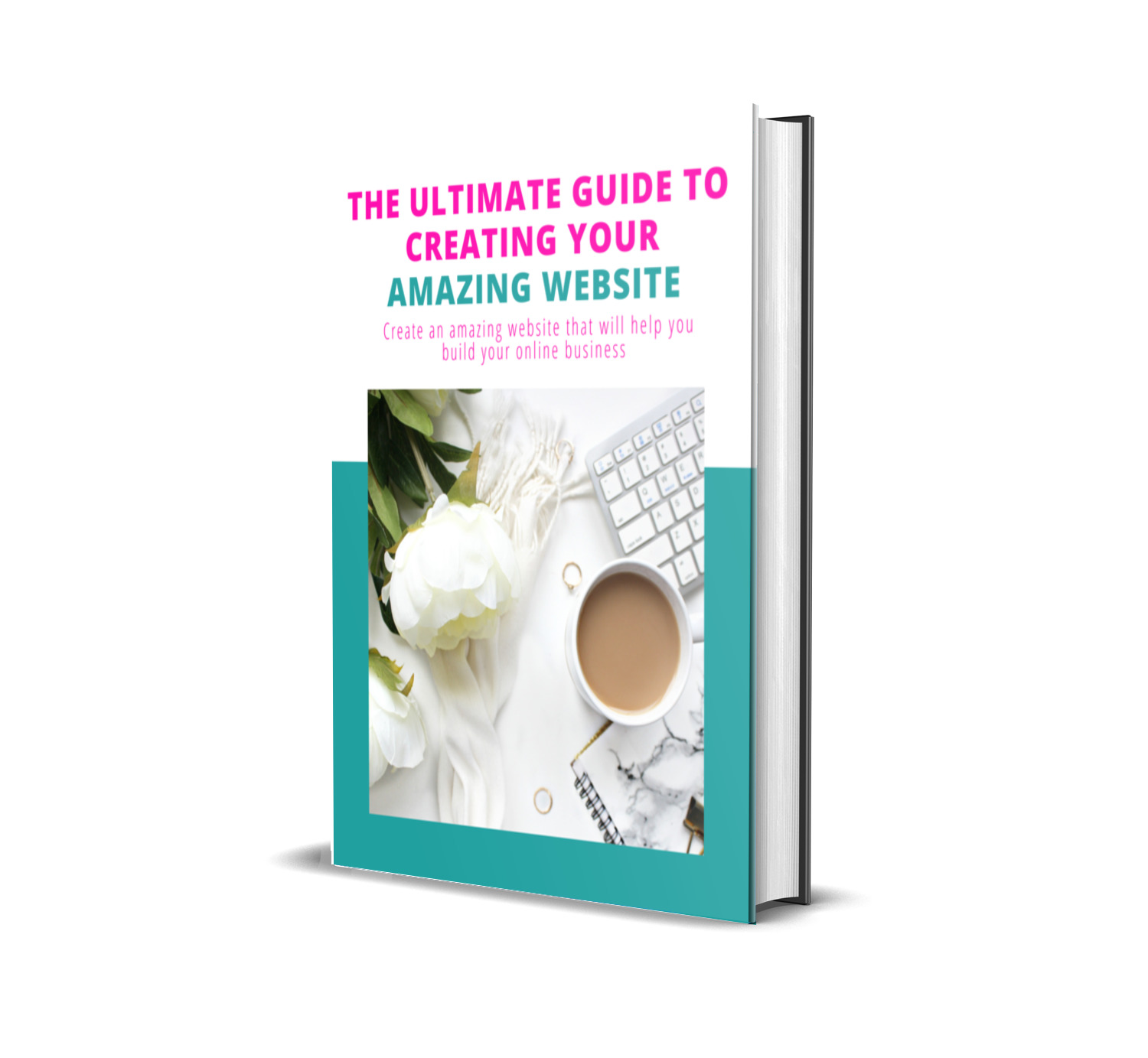 Downloadable Workbook Or Printables
Workbook and printables are great digital products to create and sell as many online business owners can benefit from it.
They are so simple to make and also easy to sell at an affordable price.
And you can make money on autopilot without much promotion once you set it up.
A downloadable workbook or printable is just a simple digital file(PDF) that people can download, print and use.
What You Need To Create Digital Products
Creating a digital download is simple to create and deliver. All you need is make a PDF and have a way to automatically collect payment and deliver the download.
Design the PDF: You can create your PDFs in canva.
Processing Payments And Delivering the PDF: I recommend samcart for this, samcart automatically delivers PDF's to your customers when they buy, you don't need a third party to deliver, everything is built into samcart.
Time: About 1 – 10 hours
I hope this blog post have inspired you to start your own side hustle, I would love to hear from you, if you do.
Remember a side hustle is not a get rich quick scheme, but can absolutely change your life if you pick the right one for you.