To make money online, create your own website, sell something. It's that simple.
Just like every other business, it is simple. There's more to it and I will break it all down for you.
I know there's more to it and I will explain all of that in this guide.
First, what can you sell online? You can sell your own things or someone else's own.
There are 5 main ways to make money online
There are 5 main ways to make money online. That is 5 main things you can sell to make money online fast.
You can make money online from home with any of these 5 ways
3. Digital Products
4. Physical Products
5. Ads And Sponsorships
Most often we start with one and add more as you go.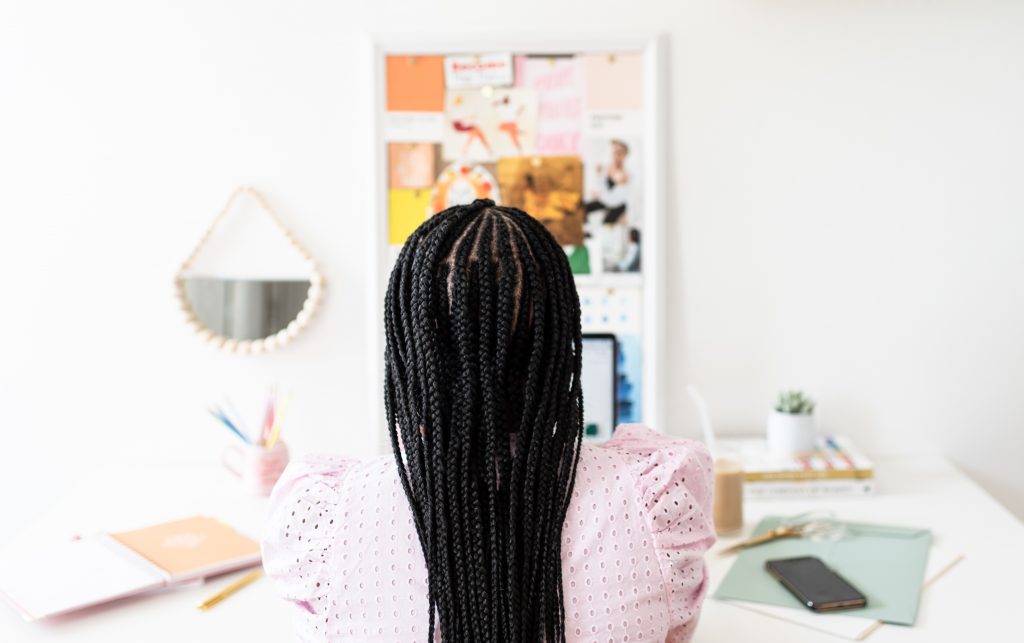 1. Services – Make Money Online
It's simple sell your skills or expertise. This was the first way I made money from my website. You can sell your skills on your website and make money online fast.
Here are different ways to make money online by offering services
Examples Of Services
Coach Or Consult
Create Online Courses
Speak
Pros
Can be up and running within hours or days
Low start up costs
Little to no inventory required
You can offer your services both locally and internationally and get paid, all thanks to the internet.
Cons
It's difficult to scale. Because you need to always work to make money and so you must trade time with money.
Dealing with clients can be challenging.
My Best Tip
If you need to make money online fast, start here. Offer services or skills you already have. Make a list of all your skills, choose the one that can serve people and help you meet their needs in exchange for a money. Create your own website and make money online.
2. Affiliate Marketing – Make Money Online
Sell someone else's product and earn a commission when some buys a product or service you recommend using your affiliate link.
Examples of Affiliate Marketing
Niche Blogging. Example of a niche blog – trustedreviewsite.com
A Tools and Resources Page on your website – My Tools Page
Promoting products and services you like in posts, emails and videos
Pros
High profit margins
You don't need to spend time creating the product
You don't need to maintain it or provide customer support
You keep making money while you're not working
There are tons and tons of products and services to partner with and promote.
Cons
Affiliate marketing can take a few short months to start making money
Anything you promote can be changed or eliminated.
My Best Tip
Affiliate marketing is my best and most profitable way to make money online. Yes it can take some time to become lucrative, but once the income starts it's almost always on autopilot.
It also has low income barriers, as you simply need to create your own website and start writing and publishing blog posts relevant to your niche.
So if you're ready to make money online free, create your own website, join any of these affiliate marketing programs below and make money even while you sleep. It's that simple I tell you.
You website is your best tool to making money online.
Best Affiliate Marketing Programs
Here are the best affiliate marketing programs you can join after creating your own website.
Amazon Associates
CJ Affiliate
Shareasale
Awin
I made my first $295 from affiliate marketing in a few short months of building my website.
3. Digital Products – Make Money Online
Sell digital products. You can either sell digital products that you create.
Examples of Digital Products
Pros
Low risk
Set your own pricing
Make it once, sell it infinite times
You're in charge of the production of your products from start to finish
Delivery to customers is seamless and fast
Cons
Creating digital products takes time and energy
Technical challenges and glitches can occur
There will be a learning curve
My Best Tip
Creating digital products is one of the best ways to make money online fast. They are easy to create and sell. To start, create a website, create content on your website, blog, or Youtube channel. Pay attention to what your followers need, then create digital products to meet that need.
More Helpful Guides For Digital Products
4. Physical Products – Make Money Online
Sell your own physical products or for someone.
Examples of Physical Products
Books
Fulfillment by Amazon (FBA)
Dropshipping
Handmade goods
Private labels
Pros
There are many helpful guides on how to build and launch a profitable online store selling physical products. For example. How To Start An Ecommerce Business (Complete Blueprint Guide)
Lots of people prefer buying from small businesses instead of large retailers
There are ways you can sell physical products without touching them or knowing anything about the production, packaging and shipping and still make lots of money. This can be done through Print On Demand or Dropshipping.
Cons
Creating or sourcing for physical products takes time, efforts and money.
Shipping, inventory and returns can be a hassle.
You may need space to keep your goods.
My Best Tip
If you have the heart of an entrepreneur by all means you can make lots of money selling physical products especially with so many tools and resources that are available today. If you have a product that you know will affect the lives of people positively, do your research and start.
But if you want to make money online fast, you can add this as an extra source of income later.
5. Ads & Sponsorships – Make Money Online Fast
Ads and sponsorships.
To make money online you can create sponsored posts and run ads on your blog or website.
With sponsored posts, you get paid when you mention a particular product or service on your blog, Youtube, Podcast.
Examples
Ads on your Website or Blog
Ads on your Youtube channel
Sponsored blog posts
A product supplied by a company for a giveaway or review
Sponsorships for your social media platforms
Pros
Advertising is easy to set up
You choose what brands to work with in terms of sponsored posts
Terms are often negotiable.
Cons
To make good income, you need lots of traffic.
Ad blockers can interfere with your advertising efforts.
My Best Tip
Once you have an established platform (Blog, YouTube channel, Podcast) advertising becomes relatively easy to start. However, to make money from ads, it requires lots of traffic to become really profitable, so I recommend it as additional income stream.
Helpful Blog Posts on how to get apply to Google Adsense and get approved
How Long Does It Take To Make Money Online?
It depends on so many factors. If your goal is to make money fast, start by offering a service to get some money. Set up your website, then create digital products that your audience needs.
Final Thoughts On How To Make Money Online
If you want to make money online, it's very possible. There are lots of people making money online today. The fact is that you probably already have all it takes to make money online fast. If you have read this post, then you can start making money online. Apply the knowledge from this post by first of all creating your own website following the steps in this guide.
Then choose any of the ways I listed above and start making money online.
Having a steady stream of income from your website or blog is possible and you too can do.
I'm here rooting for you and saying you can do this too…
So create your website today and if you need my assistance, comment below and