In this time, anyone can create a website without the knowledge of coding, web development or design.
Having a website is the very first step to generating passive income for yourself especially if you want to set up an online business.
If you want to be earning significant passive income, you need to create a self hosted website that belongs to you.
Creating a website where you can earn passive income even while you sleep is not complicated.
And it can be done in under an hour.
Just follow the instructions in this blog posts and your own website will be up and running.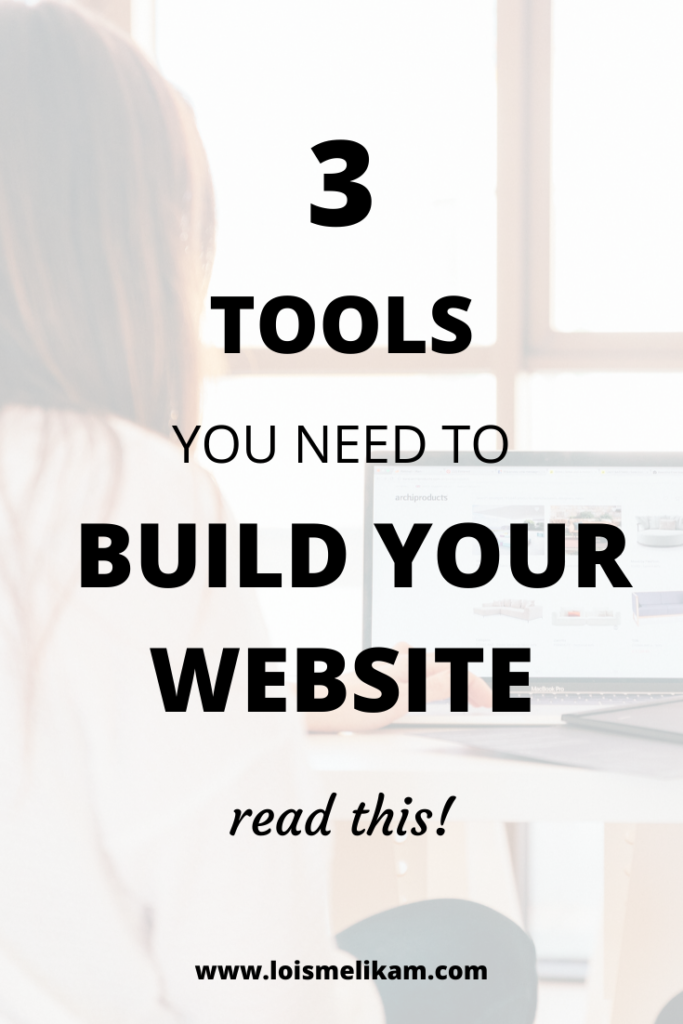 What You Need To Build A Website
Here's what I recommend:
Buy your domain name at namecheap
Host Your site at siteground. It's fast, affordable and you get 24/7 support
Use WordPress.org. It gives you more options to customize your site.
To build a fully functional website you need to secure your domain name and a hosting account. They both make sure that your website is accessible to others. If you don't have any of the two, you cannot setup your website.
Once you secure your domain and hosting, you can create a wordpress website. WordPress powers 30% of the website on the internet.
Setting up a wordpress site is usually a simple, one-click process through your web hosting service.
Follow this guide and implement the steps, and you will have a fully functional wordpress site.
So let's get started.
Steps To Build A Website:
Choose a domain name
Register a domain and Sign Up For Hosting
Install WordPress
Install A WordPress Theme
Add important pages to your website
Step 1. Choose A Domain Name
Choosing a domain name is the very first step you must take to build a website. Your domain name is the address your website visitors will type into the search bar when they want to visit your site. Example, yourdomain.com
Having your own personalized domain shows that you're ready to build a serious business. And it's just $10-15 per year.
The only challenge you may have is finding or choosing the domain you want because most names are taken. It's getting tougher and tougher to find one, but don't worry I will give you a few suggestions to help you out.
You'll see a few different endings out there – example .com, .org, .net and others. I highly recommend the .com. This is because everyone still assumes it is a .com (and I don't want people not being able to find you).
You also want to make sure that the social media accounts are free for the name that you're thinking of. Go to namecheckr and see if the domain and social media accounts are available. You certainly don't need ALL social media accounts, but I'd think about the top 4 – Facebook, Instagram, Twitter and Pinterest. Even if you don't start using all of them immediately, reserving them for the future is a great idea.

Tips For Choosing A Domain Name
If you are building your personal brand website, then use your name. (www.yourname.com)
If you are building a website for your business, then use your business name. (www.yourbusinessname.com)
Use the general domain name extension, such as .com, .org
Keep it short and simple, to make it easy for your readers to remember.
Check if your name is available
Was it Available?
Once you have found a name, it's time to snatch it up!
I use Namecheap and I love their services. It's cheap, easy to use & has fantastic customer support. I also recommend it because it easily integrates with other tools.
Click the button below to buy yours.
You can still buy your domain name from siteground if you're okay with the price. We will get to that shortly.
My domain name registrar is not the same as my host. That's a personal preference.
If you decide to buy your domain name from namecheap follow namecheap's guide on how to change DNS for a domain name and point your domain name to siteground.
Step 2. Register A Domain And Sign Up For Hosting
In addition to having a domain name, you will also need a web host.
Web hosting is the service that stores the content of your site securely on a server. Without a web host, your website will not be accessible for others.
It's important to choose a good host for your website. Because the last thing you want to deal with when creating your website is a slow loading site and poor support.
I have done alot of research, and siteground is the best you will find if you want to create your website with ease and it's also budget friendly.
It's only $3.95 per month and you will have a free SSL and HTTPS to protect your site.
Disclaimer: I am not a siteground affiliate, I only recommend siteground because I used their service and I love it. So if you use my link, I will not earn a commission, but I will be compensated as a user.
How To Create A Website With Siteground
1. Choose A Plan
Siteground has three (3) plans
StartUp
GrowBig
GoGeek
The "STARTUP" plan is a good option if you want to create only ONE website and is suitable for a beginner.
With the "GROWBIG" plan you can create unlimited number of websites and enjoy some of siteground premium features.
The GEEK plan gives you access to everything that siteground has to offer.
Now, click on the "GET PLAN" button for any of the plans that you choose.
2. Enter Your Domain
We discussed about domain name earlier. If you already have one, click on "I already have a domain" and enter your domain name.
If you don't have an existing domain, click "Register A New Domain" and then "Proceed"
Siteground domain registration is $15.95 per year.
3. Fill In Your Account Information
When you click on the proceed button, you will be directed to fill in your account information and then purchase your hosting.
When filling your purchase information, make sure to pick 12 months or more in order to get the 60% discount.
Note: Siteground also offers extra services, you can uncheck the extra services if you're low on budget. They are below the hosting services.
Now, click the box to agree to siteground's term's of service and privacy policy, then click PAY NOW.
After making your payment, you will see this screen.
Whoop whoop whoop, and that's it, your website is now hosted on siteground. That's a great feat!!
So click on proceed to customer area…
Now let's install wordpress
STEP 3. INSTALL WORDPRESS
To install wordpress is very easy and you don't need to be techie.
From your "user area" >> Click My Accounts >> Go to Cpanel.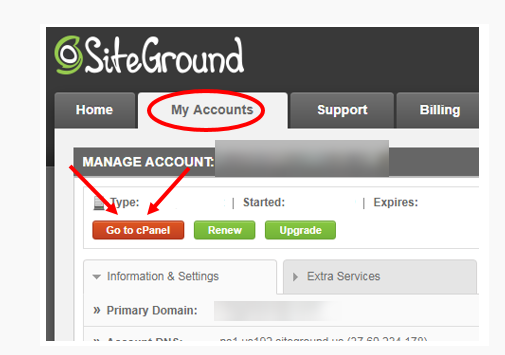 Go to the autoinstallers section and click WordPress
Then click install
Now fill in the required details for your website. Remember to use a strong password.
Then press INSTALL and you are done.
4. INSTALL A WORDPRESS THEME
Themes control the appearance of your website.
They make your website look beautiful or unappealing.
So choose the right theme for your website.
WordPress has both free and premium themes.
Some free themes are poorly coded and can affect the search engine optimization of your website. Before you use any free theme, make sure to check the ratings and also if it has thousands of downloads.
I have personally used the Astra theme and I love it. The Astra theme is lightweight, simple, built with SEO and can be easily customized.
But if you have some bucks, then go for a premium theme you will save time and money if you use a premium theme.
For premium theme, I recommend these ones:
Bluchic: They have great feminine wordpress themes for female entrepreneurs and bloggers. So if you want that female touch to reflect on your website, then bluchic is your go to place for beautiful themes.
17th Avenue: They offer stylish, chic, affordable feminine WordPress themes for business owners, creatives, and bloggers.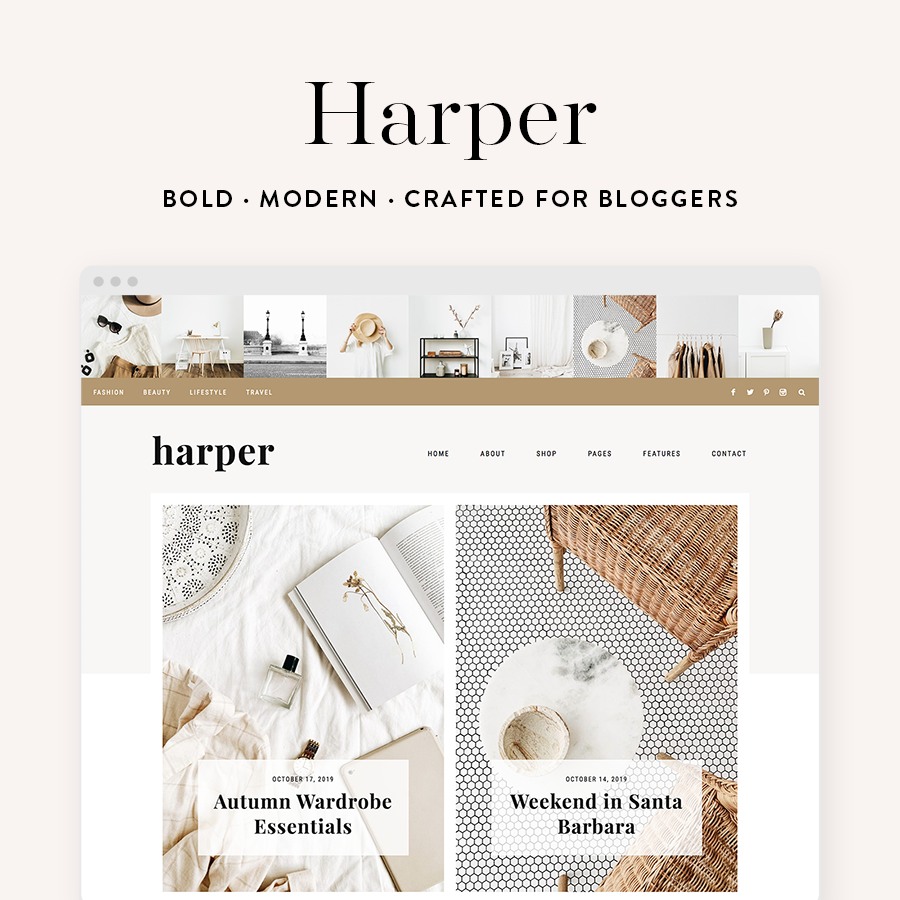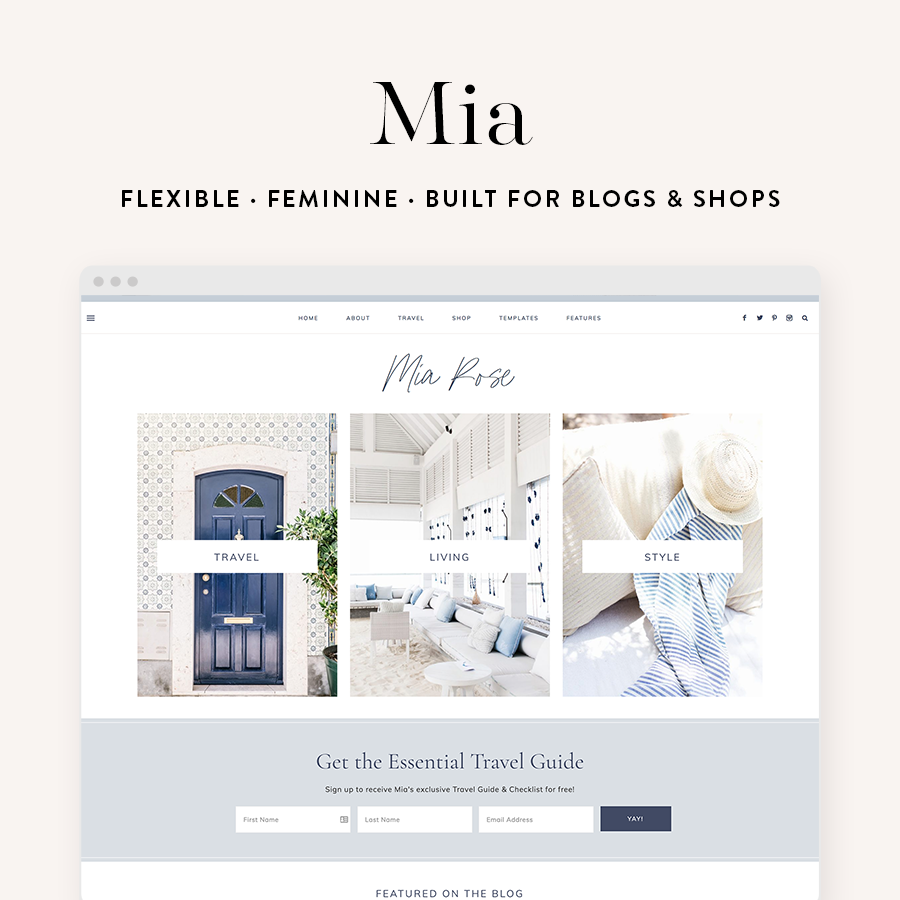 HOW TO INSTALL A WORDPRESS THEME
To install a wordpress theme(free). From your wordpress dashboard, click on Appearance >> Themes >> Add New. Type in the name of the theme you want to install in the search box.
Click Install and once your theme is installed, click activate
If you purchased a premium theme, go to your wordpress dashboard, click on Appearance >> Themes >> Add New >> then click the Upload Theme button.
Upload the theme you purchased. After uploading it, activate and install.
And that's it you now have a beautiful website.
STEP 5. ADD THE NECESSARY PAGES TO YOUR WEBSITE
There are pages that are necessary that you have on your website from day 1.
To add pages on your website, go to wordpress dashboard, click on Pages, >> Add New to create a new page, add the relevant content and then hit publish.
Here are the 3 pages you should create immediately.
About Me : Let your audience know who are you and how you will help them.
Contact Me Page: Here you will add a contact form, so that your readers can contact you.
Privacy Policy: You need to protect your website legally from day 1. When you freshly install wordpress, you will see a privacy policy page, edit it to suit your website by adding your website URL to it and then publish it.
Congratulations it's now time to Launch Your Website
And now finally, you have built your website, you put in the hard work and should be proud of yourself. Building a wordpress website is not scary.
I know first hand how challenging it can be to build your own website from scratch without feeling overwhelmed, and so I put together this Ebook that will show you step by step all that you need to do to have a fully functional website and launch your online business without being stressed.
You can grab it HERE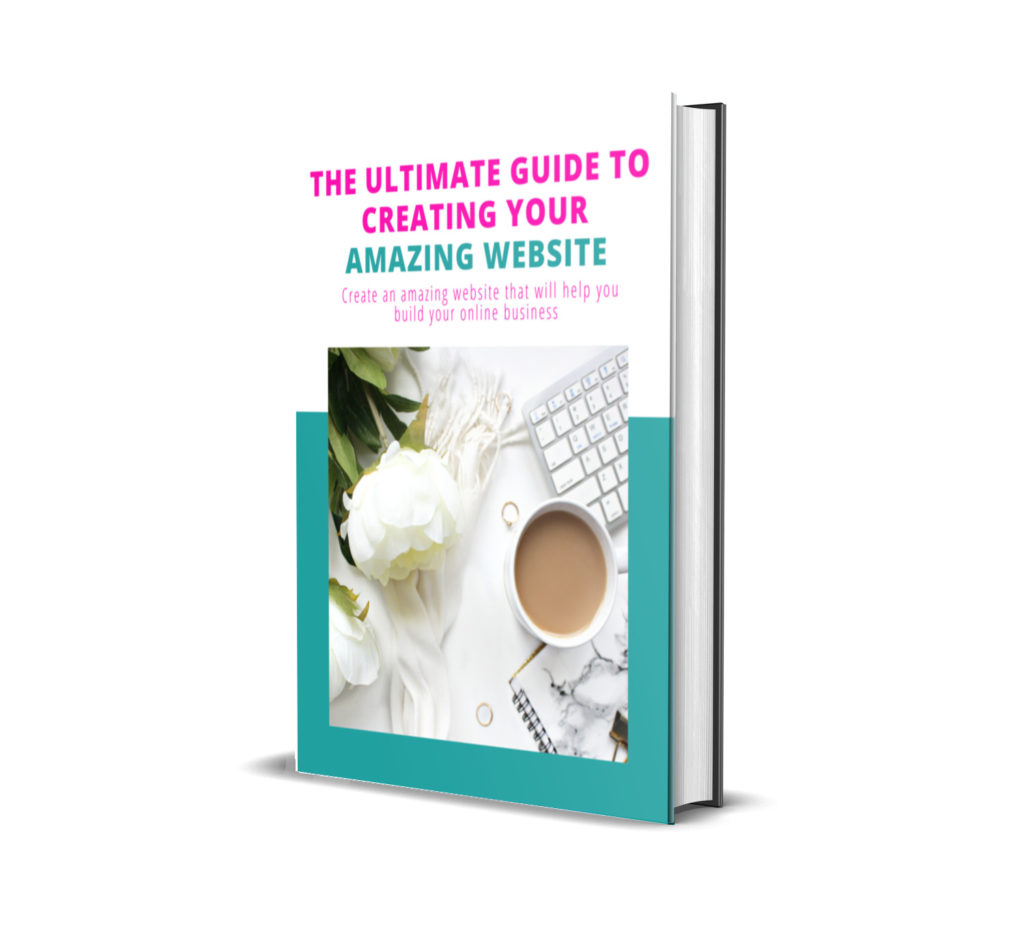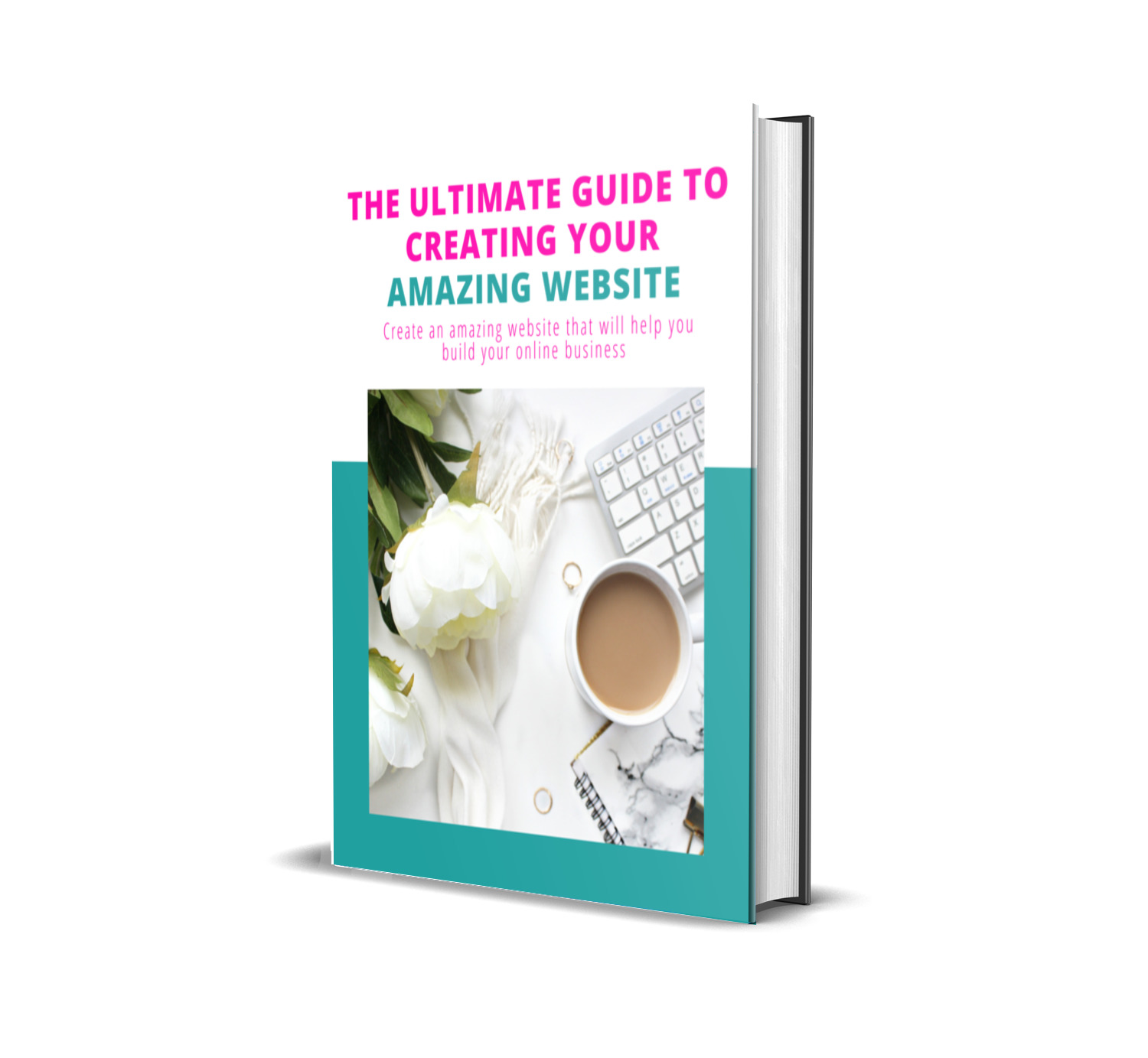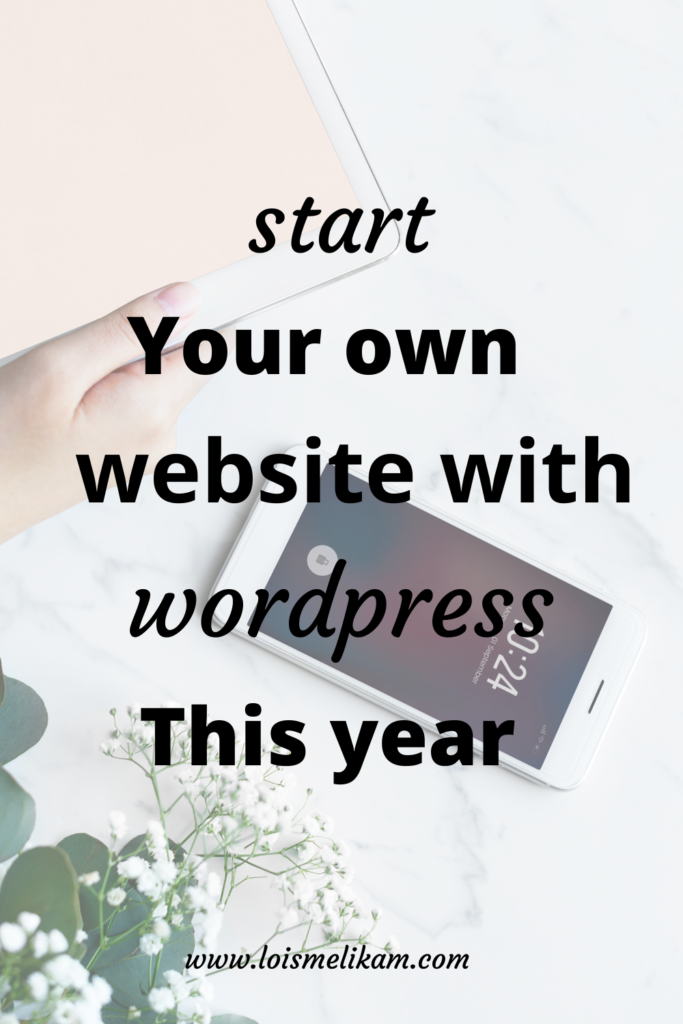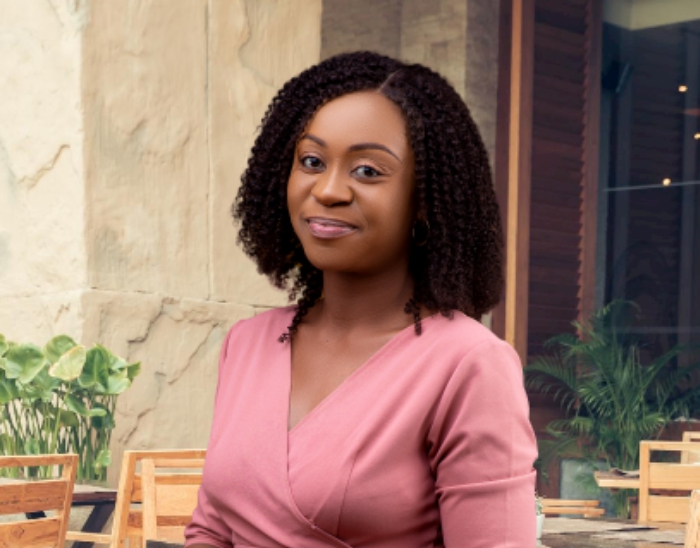 Lois is a creative online entrepreneur, website creator, and a mom. I am on a mission to help creatives like you stop struggling to figure out how to build their own websites, by simplifying the entire process so that they can build their own digital headquarter with ease and make money online.
When I am not creating content, I enjoy cooking and bonding with my cute family.