This post may contain links to affiliate websites, and we receive an affiliate commission at no extra cost to you for any purchases made by you on the affiliate website using such links. Please read our affiliate disclosure here.
Learn how to create a website from scratch. You don't need any technical experience.
Use your website for blogging, freelancing, side hustling, business and so much more.
Whether you want to start a blog or create a website for your business, the set up is exactly the same.
In this time, anyone can create a website without the knowledge of coding, web development or design.
Having a website is the very first step to generating passive income for yourself especially if you want to set up an online business and make money online from home.
If you want to be earning significant passive income online, you need to create a WordPress website that belongs to you.
You can create a website from scratch where you can earn money online from home even while you sleep is not complicated.
And it can be done in under an hour.
Just follow the instructions in this blog posts and your own website will be up and running.
What you'll get by the end of this page
A self-hosted WordPress site
The best settings that I recommend
A customized theme
A custom domain email address (you@yourdomain.com)
Necessary tracking codes installed (Google Analytics)
How Much Does It Cost To Create A Website?
This guide is completely free, you will only pay for the services necessary for you to create a website. Your total cost depends on how much you're ready to pay upfront. But $100 will cover your cost for at least one year. And $200+ can cover your cost for 3years.
Do This Before You Start Following This Guide
Use Google Chrome as your web browser
Keep the tabs open, as we will keep coming back to them
Write down your login details. Preferably you can use a jotter
You can print this guide or open it on your phone while you make reference to it as we create your website
So, let's get started.
Step 1. Set Up Your Website
Go to bluehost (this link gets you a discount)
Click Get Started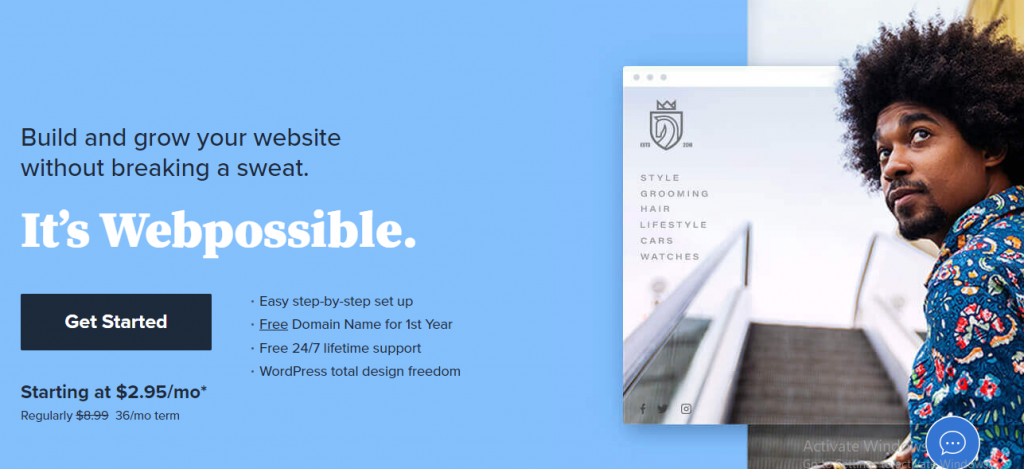 Select the Basic plan if you need just one website. But if you're building multiple sites, then select the "Plus" or "Choice Plus" plan.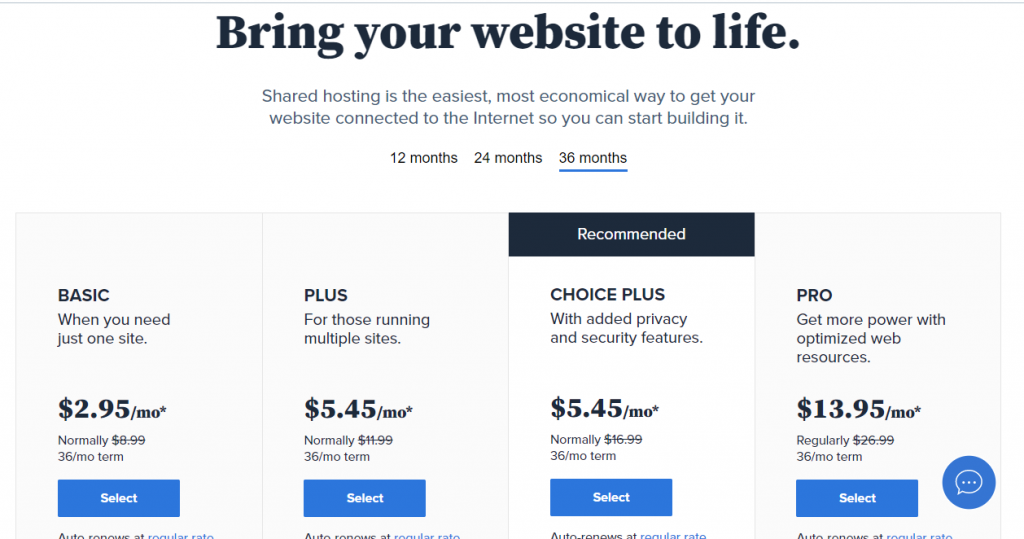 Enter the domain name you want to use for your site. Use .com. Example loismelikam.com trustedreviewsite.com. Then click Next. If your domain is take, try another. If you already have a domain name registered elsewhere, you can add it here.
Enter your account information.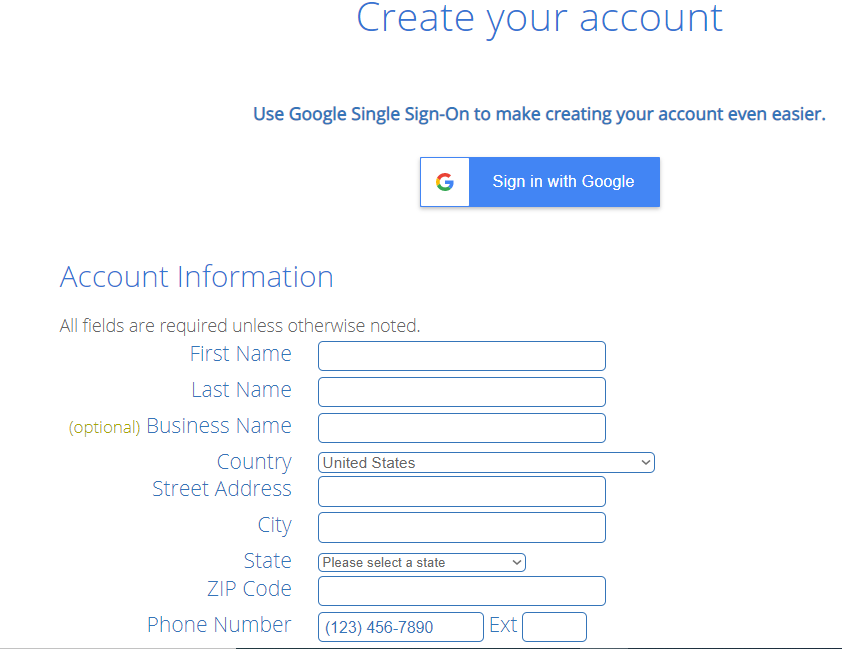 Under Package Information, choose an account plan based on how far in advance you want to pay upfront. With the Basic Plan, you can lock in three years of hosting with this discount code for a little above $106 and don't worry about paying for hosting till 3 years later. (There's a 30 day money back guarantee, so no worries!)

Uncheck the package extras.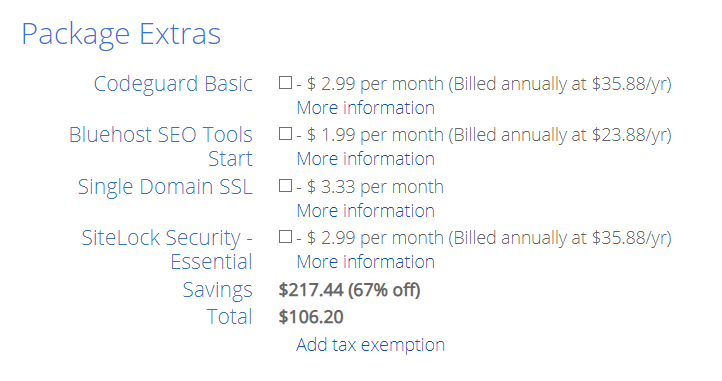 Enter your payment information, agree to the terms and submit your payment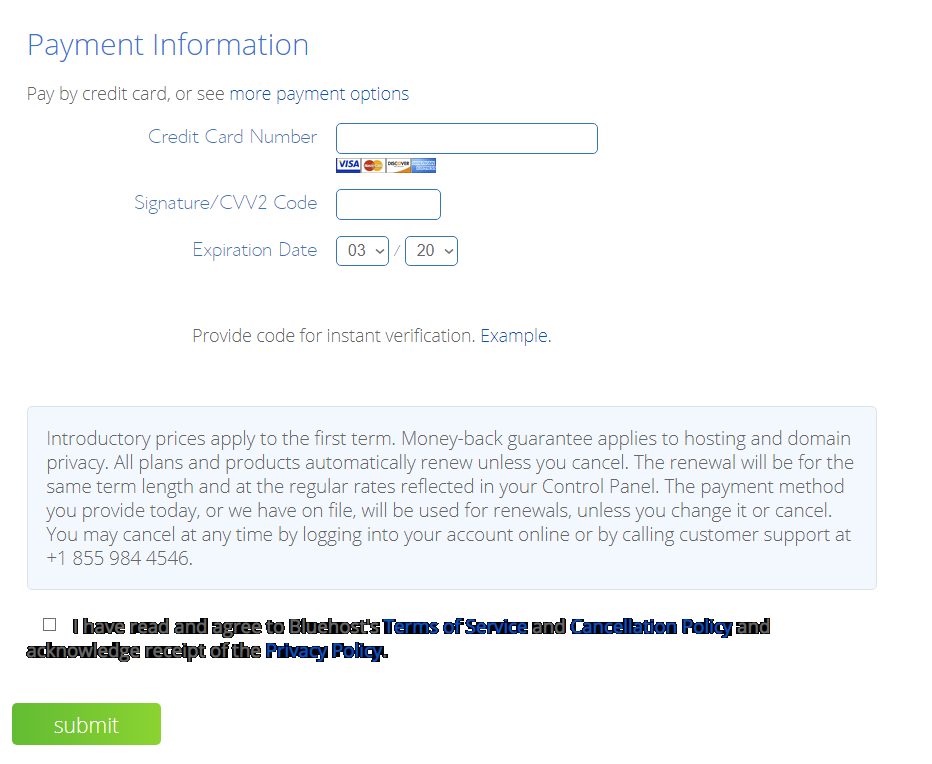 Create your account, choose a password and login to Bluehost (Write down your bluehost login information)
Answer or skip the questions about your site, but a add a blog when asked
Don't choose a theme yet. Click the skip link at the bottom of the page
You'll see "Nice work" This is your bluehost dashboard. Keep this tab open.
Click the WordPress button to go to your WordPress Dashboard in a new tab. Keep this tab open.
Step 2 – Set Your WordPress Settings
This is the setting I use for new WordPress sites for both my clients and my personal blogs. They are simple to do, so don't fret.
At the left side of your WordPress Dashboard, go to settings > Permalinks. Select Post Name, scroll down and click save changes.
Go to settings > General. Choose your timezone from the drop down menu. Scroll down and click save changes.
Go to Settings > Reading. Next to "Your home page displays" select "A static Page". From the Homepage dropdown select Sample Page. From the Posts page dropdown select Blog. Scroll down, click Save Changes.
Go to Users > Profile. In the Nick name field, enter your first name. Next to "display name publicly as" choose your new nick name. Scroll down, click update profile.
Go to settings > Discussion. Next to "Default post settings" uncheck "Attempt to notify any blogs to from the post". Also uncheck "Allow link notifications from other blogs"
Stay on Settings > Discussion. If you want to allow comments on your blog posts, leave it checked, otherwise uncheck if you don't want to allow comments on your site.
Go to plugins > Installed plugins. Select all the plugins on the list. From the "Bulk actions" dropdown menu choose Deactivate. Hit Apply. Confirm
Stay in Plugins > Installed plugins. Select all the plugins on the list again. Now from the "Bulk actions" dropdown menu choose Delete. Hit Apply. Confirm.
Go to Plugins > Add New. In the "Search plugin bar…" enter "Insert Headers and Footers". Look for the one by WPBeginner. Click Install Now, Then Activate.
Go to Appearance > Themes. Hover over any inactive theme. Click Theme Details. Click Delete at the bottom right corner. Confirm. Repeat this step for all inactive themes.
Stay in Appearance > Themes. Click Add New. Search for Kadence, hover over it. Click Install and click Activate.
Can I customize my theme?
Absolutely yes. Watch this video to get started. For more options, upgrade to kadence Pro.
Step 3 – Secure Your WordPress Site
A secure web address begins with https. A not secured one begins with http. A secured website makes visitors to trust your site, and you will be able to sell products(both physical and digital) on your site if it's secured. Google will also love your site if it's secured.
Open a new tab in your web browser. Type in your domain name in the browser address bar.
Look at the address bar again, if it shows your domain continue, if it forwarded to an unfamiliar (temporary domain) , wait another 2-12 hours and start from this spot again.
Go to your Bluehost Dashboard in a different tab. Click My Sites > Manage Site.
Click the Security tab. Under Security Certificate, make sure the free SSL toggle is ON. Your url will start with https.
Go back to your WordPress Dashboard tab. Click settings > General.
Enter your Secure URL (https://yourdomain.com) in the WordPress Address URL and Site Address (URL) fields. Scroll down > Save changes.
Step 4 – How to Setup a Professional Email Address with BlueHost
What is Professional Email Address?
A custom domain email address is you@yourdomain.com. It is professional and necessary for your online business.
Back to your Bluehost Dashboard, go to Email & Office.
Click "Google Workspace"
Select the number of users who will need an email address associated with your site (1 if it's just you). Ensure your domain shows in the drop down menu
Choose either to pay monthly or yearly
Click add to cart and process your order.
Enter your desired email address. You can use your first name (name@yourdomain.com). This is your domain email address, you can use for all things related to your website.
Login to Workspace Account to get your Admin Console.
Follow the prompts to access your Gmail account within Workspace. Leave this tab open.
Step 5 – Install Google Tag Manager
Google Tag Manager organizes the tracking codes and tags necessary to measure your site's success.
Open a new browser and sign up for Google Tag Manager using your new domain email address. In another browser tab, watch this video from 4.54 minute to 7.00 minute walk through.
Copy the first part of your 2-part code in Google Tag Manager. Check minute 6.57.
Go to your WordPress Dashboard. Click Settings > Insert Headers and Footers
Paste the first part of your Google Tag Manager Code in the "Scripts in Header" box. Click Save.
Go back to Google Tag Manager. Copy the 2nd part of the code.
Go back to your WordPress Dashboard. Paste the 2nd part in the "Scripts in Body" box. Click Save. Keep this tab open.
In a new tab, go to The Tag Assistant chrome extension. Click install. Remember that you need to be using chrome for this to work.
Go back to the video and resume watching from minute 10:33 to 13:00. Follow the instructor to make sure Google Tag Manager is correctly installed.
Step 6 – Install Google Analytics
Google Analytics measures your website traffic. How many visitors your website gets and where they come from. It's such an important tool for measuring your site's performance.
Open a new browser tab. Go to Google Analytics. Sign in with your Gmail address.
Add your general business/organization name as Account Name.
Select Web
Create a property. Enter your website name and secure URL (https://yourdomain.com)
Choose a category that your business falls in and set your timezone.
Click Create
Click Admin gear icon at the bottom left.
Copy your Google Analytics tag. It will start with G-XXXXXXXX
Go back to the tab with Google Tag Manager. Click New Tag. Name your tag Google Analytics 4.
Click Tag Configuration. Choose "Google Analytics: GA4 Configuration"
Paste in the tag you copied above (G-XXXXXXX)
Hit Tiggering > Select All Pages > Save.
Open a new tab. Watch this video from 16:07 to 18:30 to make sure it's installed correctly
Step 7 – Set Up Google Search Console
Google Search Console tells your how Google loves your site. This is very important and helpful
In a new brower tab, go to Google Search Console login using your domain email address.
Click on the dropdown menu in the top left corner and select Add Property.
Under Domain, enter your domain (yourdomain.com) not your URL (https://yourdomain.com). Continue
Do you see a green check mark indicating it's verified? If so skip the rest of this step. If not copy the TXT record in the pop up and keep this tab open.
Go to your Bluehost account. Go to Domains > Manage > DNS.
Scroll down to TXT section. Click Add Record.
In the host record field, enter @
In the TXT value field, paste what you copied above.
In the TTL field, leave it at 4 hours.
Save it. It could take some time to process, so try back in 30 minutes before proceeding.
Go back to Google Search Console. Click Verify > Done.
STEP 8 – ADD THE NECESSARY PAGES TO YOUR WEBSITE
There are pages that are necessary that you have on your website from day 1.
To add pages on your website, go to wordpress dashboard, click on Pages, >> Add New to create a new page, add the relevant content and then hit publish.
Here are the 5 pages you should create immediately.
Home Page : The home page on your website is first page your website visitors will see when they click on your domain name.
Blog Page: The Blog Page will contain all your blog post. Your blog post can written, video content or whatever form of content you like to share with your audience.
About Me : Let your audience know who are you and how you will help them.
Contact Me Page: Here you will add a contact form, so that your readers can contact you.
Privacy Policy: You need to protect your website legally from day 1. When you freshly install wordpress, you will see a privacy policy page, edit it to suit your website by adding your website URL to it and then publish it.
Congratulations it's now time to Launch Your Website
And now finally, you have built your website, you put in the hard work and should be proud of yourself. Building a WordPress website is not scary.
Kindly share this post with your friends and family, and also follow me on Pinterest