This post may contain links to affiliate websites, and we receive an affiliate commission at no extra cost to you for any purchases made by you on the affiliate website using such links. Please read our affiliate disclosure here.
Starting my business while working full time is one of the most interesting and challenging things I have ever done. After several months of going forth and back I finally did it. So here's how I started my business while working full time.
I crossed the line of contemplating WHAT To Do? WHEN To Do It? and HOW To Do It?
Within 4months I managed to reach quite a few milestones while still working my day job.
Reaching each of these milestones required tremendous focus, determination and discipline, let's just say it was hard but I did it, and I couldn't be more proud.
Now, let me show you how I did it, step-by-step. – How I Started My Business While Working Full Time
1. I finally wanted it bad enough
"Change happens when the pain of staying the same is greater than the pain of change."

– Tony Robbins.
Before starting my side business, I had taught about it for a few years, but I just never got started. I have a day job which I have a love/hate relationship for. I can't say I really love my job but then I get paid monthly and it was helping me pay my bills.
I was not comfortable with my earnings from my day job as well, but I just kept at it. Fast forward to 2019, I found out I was pregnant and I had my baby the same year. I would say, motherhood changed me in ways I never thought it would.
I taught I was prepared but motherhood threw such a learning curve at me, that I just saw myself adjusting to life and the many changes.
And so I knew that it was not time to keep giving excuses again, and so I had to start a side business.
One of the many skills I acquired since becoming a mom, is that my multi-tasking skills doubled, or better still took a high jump.
I found out that I could now handle many things at the same time.
And so I created a holistic vision for my life and got extremely clear on WHY I wanted to start a business. For me, it was creating a life I loved with the freedom to work on WHATEVER I want, WHEREVER I want and WHENEVER I want.
It was also about making lots of money — as money DOES buy freedom to a certain extent. I had to be brutally honest with myself and realize it was time to start my business.
I was simply in so much pain from NOT having the freedom I desired in my current job that I was willing to do whatever it takes to get there.
I was willing to get up early to work on my business before going to the office, skip the after work socials and swap most weekend activities for spending time on my business.
Living your life this way for an extended period of time will burn you out — unless you connect with your vision every single day.
2. I got crystal clear about my priorities – How I Started My Business While Working Full Time
When I started my side business, I decided on my 3 top priorities:
Growing my business
Maintaining good health & fitness
My relationship
This sounds easy and reasonable. But what this actually meant was this:
My full-time job was not on the priority list. Hence, I had to force myself to only work the required minimum and say "no" to any extra work or hours.
Friends and family were not a priority for me. Instead, I defined a "minimum" of social time I needed to function well in my priority areas. Sounds crazy? Well, this is how unapologetic focus really looks like.
Having fun and enjoying life was also de-prioritised — as long as it was not "needed" to maintain my mental and physical health.
If you are thinking of starting a business, ask yourself in all honesty: How important is starting this business really to you and what is more important than it (your relationship, your fitness routine, your friends)?
You can't do it all. Making significant progress with your business idea requires deliberate focus. And deliberate focus means sacrifice.
Pick a maximum of 3 priorities in your life and make the conscious choice to de-prioritise and "sacrifice" the time and energy spend on everything that is not on the list.
Try to identify what kind of activities and how much of it you need to keep in your life to feel happy and productive. Think about defining minimums for things like meeting friends and family, spending time on hobbies, working your day job and taking care of admin stuff.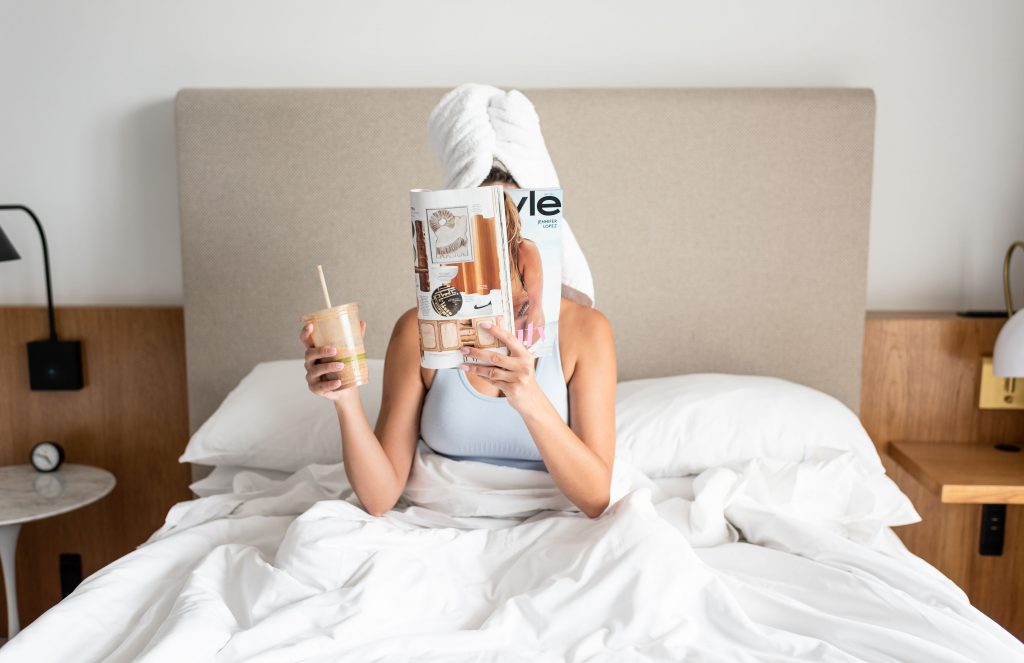 3. I established a side business work routine – How I Started My Business While Working Full Time
After ruthlessly prioritising my life, I started to plan my week according to my priorities. First, I identified general free slots in my week (before work, lunch time, after work, weekends) and assigned them to my priorities.
Based on this, I created a Master Schedule for my ideal week — optimised for my goals. I still planned my week every Sunday and made some adjustments, but by generally sticking to the same routine every week I was able to consistently put in the work for my priorities and streamline my decision making process.
4. I created my Website – How I Started My Business While Working Full Time
So right after prioritizing my life, I created my own website. I built my website loismelikam.com from scratch myself. Everything you see on this site, was done by me. I'm a firm believer that anyone can build a simple website for their online business.
I know not everyone is techy savvy though, but building my website from scratch all by myself was quite an interesting one for me and I'd like to say that I build beautiful websites, as I have gone ahead to build a few more websites both for clients and myself.
Here are the websites I have built since starting my side business:
If you think you're not tech savvy and there's no way you can possibly build your own website yourself, I can help you build a simple website for your side business for a fee.
Simply fill the contact form below.
5. I Promoted My Business – How I Started My Business While Working Full Time
So after creating my website, I started promoting my side business on various social media platforms like Facebook, Pinterest and Instagram.
I needed people to know about my side business and so I had to spread the word out there myself. So practically, I created a facebook page for my business, created a pinterest business account and just randomly talked about my business on my Instagram page.
So I found out by experience when starting out, to choose two or three social media platforms first, get acquainted with them and later you can add more if you so wish.
And advisedly it's best to choose social media platforms where your target audience are and that is more rewarding in terms of traffic and income. And Pinterest and Facebook did it for me so I stuck with them.
6. I focused On Progress – How I Started My Business While Working Full Time
Let me tell you for a fact I was focused on progress. I wanted to see my side business succeed.
What I did know when I started: You really need to be in it for the long run. Things took SO much longer than I initially planned for. It took forever to get initial traction and sell my products or services to customers that were not family and friends. This demotivated me. This made me want to give up.
I didn't.
Instead, I focused on the progress I am making: I started to keep track of my accomplishments — I wrote them down as blog posts. I celebrated small successes — like how I made my first affiliate sale as a new blogger, When I got approved into Google Adsense, I wrote a blog posts to teach others as well – How To Apply To Google Adsense and approved.
This made me FEEL like a success. And feeling like a success eventually created actual success.
7. I trusted my intuition – How I Started My Business While Working Full Time
When I started my side business, I trusted my intuition and followed through with the process and I must say that I am glad that I did.
The successes I have achieved my first side business loismelikam.com, made me duplicate the same process and I have gone ahead to launch two more personal blogs – trustedreviewsite.com and simplebakingblog.com.
I sometimes just secretly wish I started much earlier than I did, but nevertheless, I am excited at the future and all that it holds for me and my beautiful family.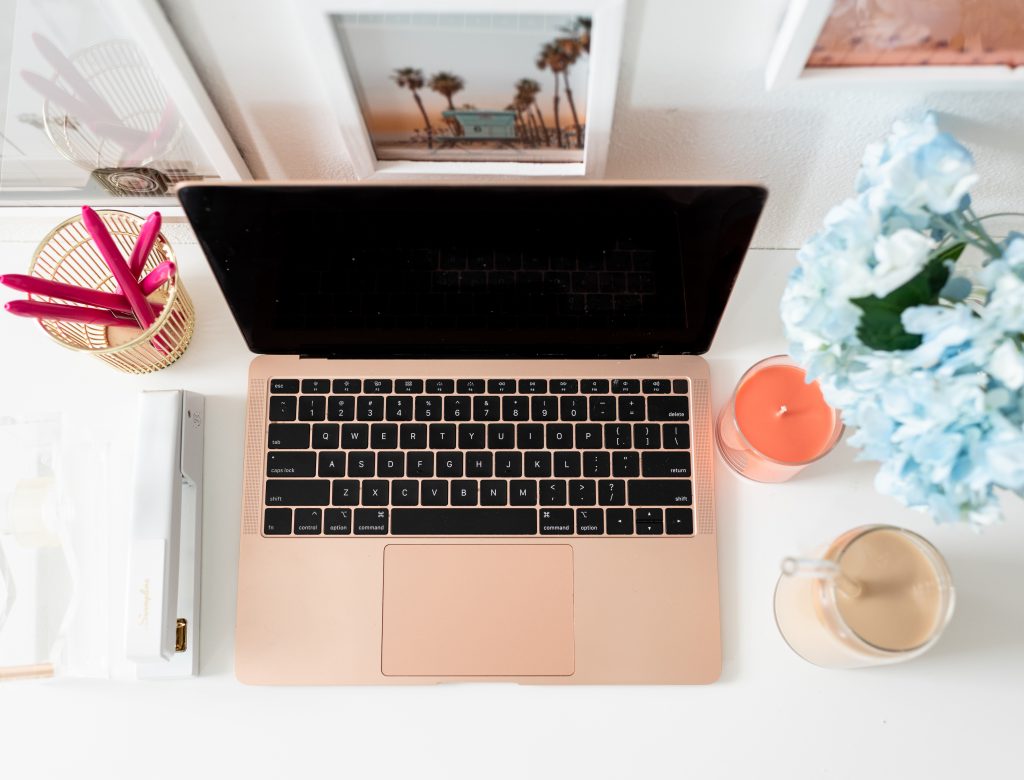 Want To Start Your Own Side Business and Need To Create A Website?
You can absolutely create your own website following the steps in this guide – how to create a website from scratch. But if would like me to create a website for your business, simply fill the contact form below let's take it up from there.
To your many successes.
Much Love Lois.
Please share this post with your friends and family and also follow me on Pinterest