This post may contain links to affiliate websites, and we receive an affiliate commission at no extra cost to you for any purchases made by you on the affiliate website using such links. Please read our affiliate disclosure here. This post has been included as an entry into a giveaway/sweepstakes.
Congratulations you have decided to or are considering to launch your blog. It's exciting and scary at the same time, but anything you're passionate about, is worth doing well. So before you launch your blog, here are 13 simple things to do before you launch your blog.
Blogging is a great way to share your knowledge with other people, and have a creative outlet. As a mom it has been so fulfilling to be able to use my blog to connect with like minded mom bloggers, share my gifts and make friends. Starting a blog has been one of my favorite things ever.
Blogging is also an easy way to earn money online and be an entrepreneur with little investment upfront. You can work comfortably from your home at your own pace. Great for moms like us!
For your blog to be successful, it will take some time. It is not a get rich quick scheme, but if you put in the work you will make money blogging.
The Benefits Of Launching Your Blog
Getting Traffic
When you launch your blog, you will get the right kind of traffic to your blog and sell your products and services. Your blog traffic might be small at the beginning, but it will continue to build over time and in return you will make more money from your blog.
Building A Network
This is one aspect of launching your blog that I love. The world is literally a global village now, and so blogging opens you up to a wide range of network that you could possibly will not be able to have without your blog. You get to connect with like minded people like yourself and possibly make real friends from your blog.
Lots of moms have gone ahead to connect with other moms they met through their blogs and they have continued to build a thriving and meaningful relationship, and this is only possible because they took the bold step and started their mom blogs.
Start Earning Money From Home
When you launch your blog, you will be able to build a business that you can monetize. There are lots of ways you can make money blogging. I have been running this blog for a year and a few months, and I make money blogging.
At the beginning the money you make from your blog can be a side income, that can help you support your spouse financially. But overtime you can start making full time income and even decide to be a stay at home that earns money blogging.
13 Simple Things To Do Before You Launch Your Blog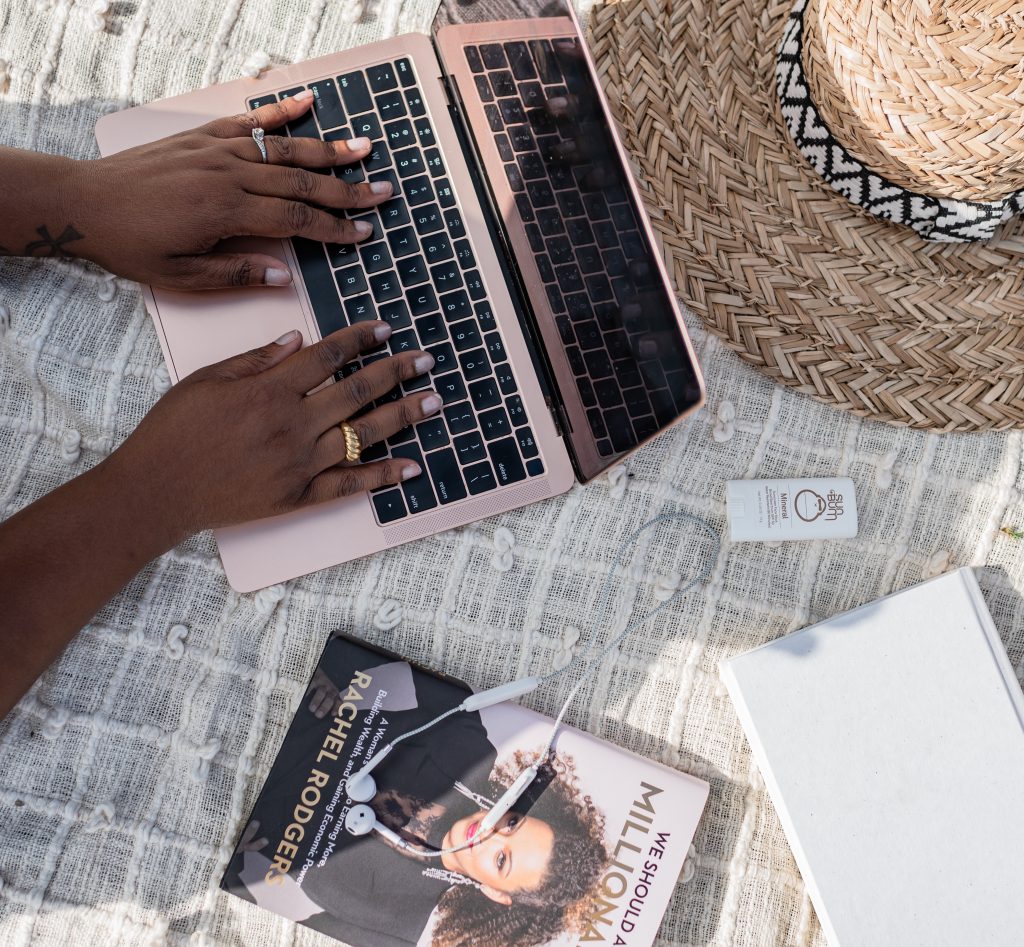 Here are 13 simple things you need to do before you launch your blog.
Decide What You Want To Blog About
Before you launch your blog, you need to ask yourself these questions:
What am I passionate about?
What am I interested in?
What can I talk about for long hours
These are questions you need to ask yourself before choosing your niche.
Deciding what to blog about can be a little tricky – You might struggle with deciding to blog about what you're passionate about and what is trending.
If you fortunate to be passionate about what is trending, then that's great. But from my experience its better to blog about what interests you and what get's you excited.
Because at the long run, you would talk about this topic for years.
Study Your Audience
Before you get into any business, and even the blogging business, you need to study your audience and understand the market. To make money blogging, you need to see your audience as your customers.
So think about how you can add value to them. How can your posts solve their problems.
If you want to earn a steady stream of income from your blog and make profit from your passion, then learn what your market wants and what they need.
Ask yourself if there's something you can offer them and go straight up to do that.
Check What Is Already Popular
Before you launch your blog, take your time and check what is already popular. Don't just blindly put up content without doing your research.
You can use some free online tools to see what is already popular in your niche at the moment. You can also read some popular blogs in your niche and learn from them.
Buzzsomo is an online tool that enables you to search for trending topics in any niche. It will also show you which blog posts have gotten the most shares.
You can also go to Pinterest and look at the topics with the most shares in your niche for ideas on what to blog about or trending topics in your niche.
BRAND YOUR NEW BLOG
Name Your Blog
So before you launch your blog, you obviously need to name your blog. So choose a blog name.
And Here's My Recommendation
Use a combination of 2-3 words maximum. Keep it simple as that will help your potential blog readers to easily remember your domain name.
You can also use your own name. Your domain name should not be complicated
Then check and see if the domain name is available.
Design Your Brand
Before you launch your blog, you need to decide the color scheme, styles and themes that you will use on your blog and be consistent with it. This will make your blog look beautiful and professional even as a new blogger.
A lot of people always tell me how beautiful my blog.
Ideally you should choose 2- 3 main colors and 2-3 fonts.
To choose a color scheme, go to coolors, it's a super fast color schemes generator site and get some great ideas.
To design graphics for your site, you can use free stock photo sites like unsplash and also design sites like canva. You can also get premium stock photos from colorjoystock, I currently have a one year subscription with them and I highly recommend them.
CREATE YOUR WEBSITE
Get Hosting
To get your content on the internet, you will need to get what is called hosting. A host stores all the content of your site and makes available on the web.
When it comes to web hosting, I advice new bloggers to choose bluehost as it has all the components you need to create your website.
Bluehost gives you a free domain name for your first which typically cost $10 – 15 from other companies(and so you get to save some bucks), a FREE SSL Certificate and an expert support 24/7.
Typically hosting costs about $3.95/month for your first year. But Bluehost is currently having their 18th birthday sale and they are offering web hosting for the lowest price EVER.
You can get web hosting for just $2.95 a month on their Basic plan right now. This is the cheapest price you can start a blog for, so if you've been thinking about starting a blog now is the perfect time to do it!
With this deal you can sign up for their 12-month plan and pay just $35.50 today for an entire year of web hosting.
Plus you'll get your domain name for free with them (which costs $10-15 with other companies). So that's another area you'll save money in.
To help you get started, I have created an in-depth tutorial for you to follow here to create your site and start blogging.
Website Design & Themes
You don't need to hire someone to build your site.
There are lots of themes that you can use to make your look professional and beautiful. Some of these themes are free and may have limited features, but as a new blogger, you can start with them and upgrade to a premium theme. And there are also premium themes that you can purchase that more features and great design elements.
Here are some of my favorite places to get themes
This blog is currently running on the chicboss bluchic feminine theme. But I have also used the Astra theme on this blog, and my other site trustedreviewsite is run on the kadence theme.
I'd say you cannot go wrong with any of these themes. If you're a new blogger, you can use either the Kadence or Astra Theme.
But if you're a blogger and you offer services on your blog, the chicboss bluchic theme is a great option.
CREATE YOUR CONTENT
So right after creating a website for your blog, you should start creating content. See your blog as a new cake shop where customers come looking for varieties of cake to choose from. You definitely would not want them to come and see just one cake as they would be dissappointed.
And when it comes to blogging, content is king. Your content can determine how much you will earn from your blog. And your content will also help you drive the right kind of traffic to your blog.
I recommend having at least 3 – 5 blog posts on your blog before launching your blog. As this will give your readers a feeling of what your blog is about and some content for them to consume as well.
You can also have a schedule on how to create content for your blog. You can create content weekly and publish consistently on your blog.
My advice is that you should be consistent in creating meaningful and helpful content on your blog.
Create The Pages Necessary For Your Blog
In addition to creating content for your blog. Remember to write your "About Page", "Contact Page", Legal Pages as this are necessary pages that you should have on your blog.
Your "About Page" tells your readers a little bit about you. While your "Contact Page" enables them to contact you. Then your "Legal Pages are very necessary, which includes your "Policy Page. You can get your "Legal Page" bundle from here.
Also you can add an opt-in freebie on the sidebar of your blog or in between post.
Here's an example of a freebie I created with Convertkit
SOCIAL MEDIA STRATEGY
As a blogger, social media is one of the necessary tools that you need. Choose two or three social media platforms where you can share your blog contents on.
At the beginning, I recommend that you should save the name of your blog on all social media platforms. Then choose two or three platforms and focus on.
For all bloggers, I recommend Pinterest and Facebook. As you can easily drive traffic to your blog with both Pinterest and Facebook.
Pinterest
Pinterest is such an interesting platform for every blogger when your launch your blog. The first thing you need to do is to create a pinterest business account and set up Rich Pins so that your pins will be more valuable to your audience on the pinterest platform.
You can use Canva to create your pinterest graphics. There are templates you can use and they are quite easy to use. You don't need to have any special skill to create your pinterest graphics.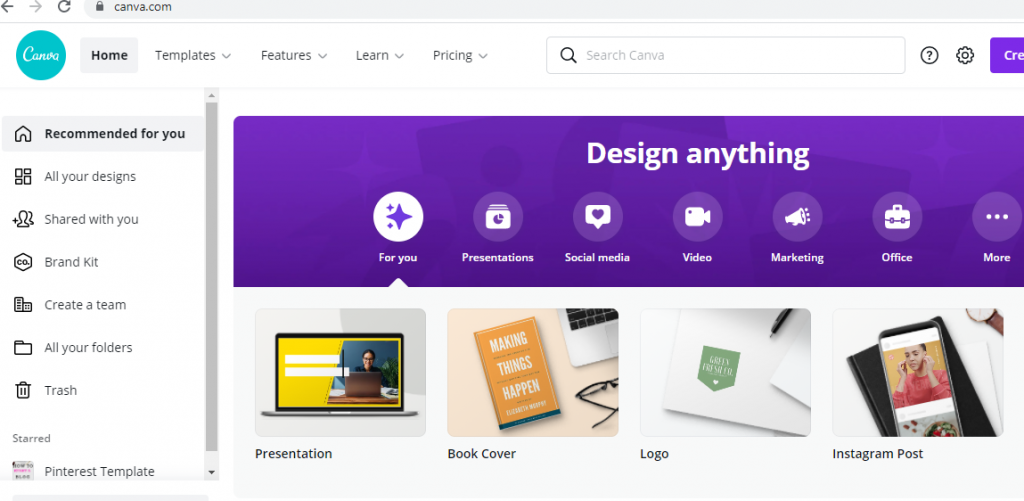 For each of your blog post, create 1 – 3 pins and increase your chances of getting your pins in front of your audience.
Facebook
Facebook pages and groups are useful for promoting your blog. You can easily connect with your audience, share content, follow bloggers.
Join some groups that are relevant to your niche and stay relevant their.