Is everything headed towards video?
Did you hear that last week Instagram announced they are no longer a photo-sharing app?
Say What?!
I remember signing up for Instagram and just sharing random photos on the app. I don't worry about the over editing and having a perfectly curated Instagram feed, I tried a few times but it was not just exciting for me. And then Instagram rolled out new features like Instagram Live, Instagram Reels etc. I was getting exhausted with using the app, and I just focused on Pinterest and Facebook.
For me Instagram was already getting stressful enough, and I can't even imagine it now. It seems like there's a huge push from Instagram (and Pinterest!) to move towards video content and away from the static images that made these platforms popular in the first place.
For some people, this is no problem. If you love creating video, then go for it!
But in order to be a successful blogger you don't HAVE to follow the trends.
If the idea of shooting and editing videos makes you crazy then don't do it.
I 100% believe there's still money to be made from traditional blogging, without needing to spend hours a day appeasing the social media algorithms.
For me what this looks like is focusing on getting traffic to my site at all costs, and that means focusing on Search Engine Optimization (SEO) and Pinterest to increase traffic.
Instead of freaking out over social media changes and stressing out trying to create content I don't enjoy, I make sure what I am doing with my business always feels aligned. You will ALWAYS be more successful doing what feels authentic and aligned for you, rather than forcing yourself to do things because you feel like you "should" or that's what all the other bloggers are doing.
If something doesn't fee good, stop doing it. Running a successful blog should get to be fun!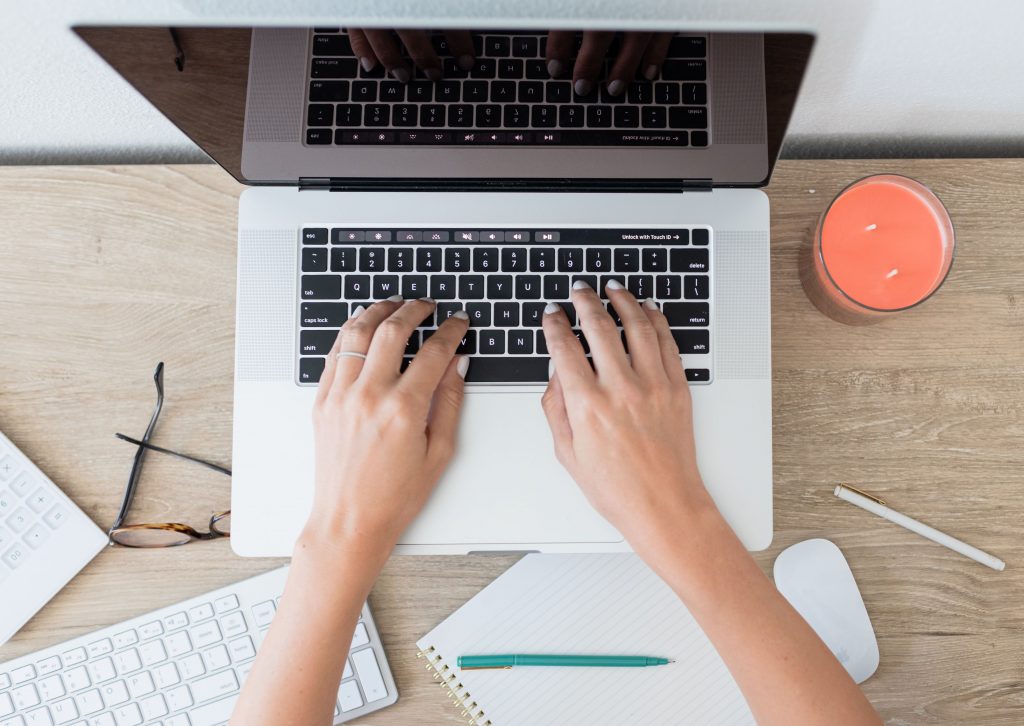 My Niche Blog Update
So I started a new blog and the excitement this new blog brings me is so fulfilling.
I started this niche blog in May, 2021. And I published the first blog post there on the 7th of May, 2021.
Currently I have published 9 blog posts on my niche blog. Then surprisingly yesterday I made a sale. I earned $45. To say I was excited is to say the least. I was ecstatic, that all my hard work are eventually paying off. Just like when I started making money from this blog.
And what is more intriguing is that I had just 170 pageviews on this niche site when I made a sale.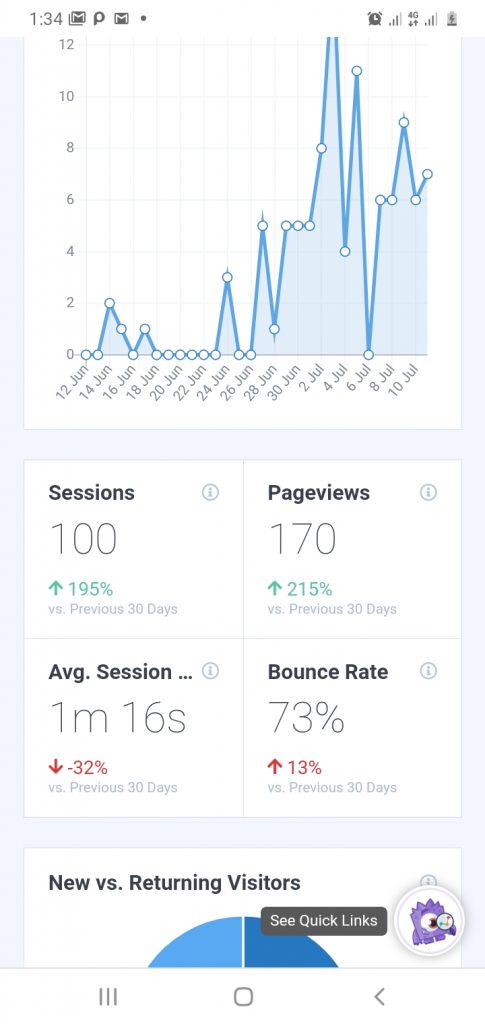 My monetization strategy for this niche site is currently Affiliate Marketing. Yes with Affiliate marketing you can make money with a new blog even without much traffic. You can learn how to start Affiliate Marketing with this guide.
Start A Blog Discount!
One quick thing, I wanted to remind you that Bluehost is currently running their 18th-birthday sale where they are offering web hosting for the lowest price EVER.
You can get web hosting for just $2.95 a month on their Basic plan right now. This is the cheapest price you can start a blog for, so if you've been thinking about starting a blog now is the perfect time to do it!
With this deal you can sign up for their 12-month plan and pay just $35.50 today for an entire year of web hosting.
Plus you'll get your domain name for free with them (which costs $10-15 with other companies). So that's another area you'll save money in.
And to help you get started, I'm offering you a bonus from me:
All you have to do is sign up for web hosting with Bluehost using this link. Then email me (hi@loismelikam.com) a copy of your receipt. And I will set up your blog for you for free.
If you've been meaning to start your blog but putting it off for whatever reason, this the BEST time to do it.
Here's to your blogging success!
Lois