Are you a mom looking for work from home jobs?
Is working from home one of your dreams as you can't imagine working outside your home. Well the goodnews is that there are flexible jobs that you can do from home.
All you need to do is to look for flexible jobs that you can do, that will allow you work at your own schedule and still make money from home.
And you know what, these jobs pay really well!
Now, check out these 16 flexible work from jobs for moms that can earn you $1000 a month or more!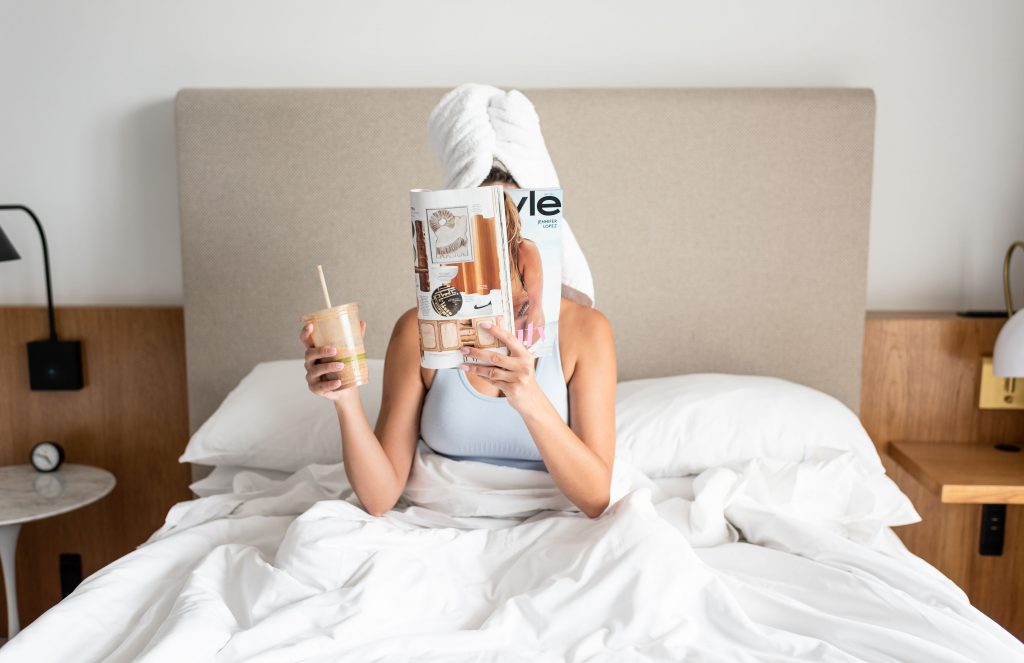 16 Work From Home Jobs For Moms
1. Blogging
Blogging is one of the most flexible work from home jobs for moms. While earning money from blogging can differ from blogger to blogger, you can still earn money from blogging if you choose a profitable niche and have good content.
Of course it takes a bit more than that – to make an income from a blog, you need to find ways to monetize it.
Here are a few ways you can monetize your blog
Affiliate Marketing – Affiliate marketing involves promoting services or products to your audience and earning a commission if they buy. Some bloggers make thousands of dollars per month from affiliate marketing.
Display Ads – Once you start getting a good amount of traffic to your blog, you can monetize your blog through ads. You can join Advertising Networks such as Google Adsense, Mediavine and you can start earning from your blog.
Sponsored Content – As a blogger, a brand can pay you to write about their company or promote their product.
Selling Products/Services – You can sell digital products, physical products or services related to your niche directly on your blog. One of the easy things to sell on your blog are digital printables
Bear in mind that making money from your blog is not an overnight success. Choose a profitable and popular niche, create content and grow your traffic that will convert into money for you.
Pro Tip – Here's a helpful course that will enable you start a blog and make money blogging as a stay at home – 30 Days To Blogging Success.
2. Freelance Writing
Freelance Writing is one of the most flexible work from home jobs for moms. Because you create your own schedule and deliver your content on time.
Freelance writing compasses a whole lot which includes blog posts, news articles, social media posts, email campaigns and so much more!
The best way to earn your first $1000 is to pitch your services to blogs and businesses. Make sure you have a strong portfolio to showcase your work.
Pro Tip – Here's a pillar post on how to become a freelance writer
3. Proof Reading/Editing
If you have a good eye for grammar and spelling, you could start proofreading and editing to earn some income.
As a proofreader and editor, you can find clients who need help editing their contents such as: blog posts, email campaigns, essays, cover letters, ebooks, user manuals, newsletters and press release.
You can join job boards such Babbletype and ProofreadingPal and pitch for jobs that are specially for proofreaders and editors.
Pro Tip – You can invest in a proof reading course to brush up your skill, this will enable you to to land clients easily and make money as well.
4. Sell Digital Products
Do you love canva, and love to design templates, then you can start earning money selling digital products.
Digital products includes: meal planners, work sheets, goal sheets, planners, budget trackers, coloring pages and much more.
You can sell digital products on online stores such as Etsy or on your blog. This is a great way to make passive income, because you design it once and get re-ocurring payments.
5. Become A Virtual Assistant
Do you love organize things and be efficient? Then you can become a virtual assistant and work from home as a mom.
Most businesses and solopreneurs are always looking for someone to help them with a variety of tasks which includes email management, editing and blog management, copywriting, video editing and also graphic design.
Now with more people working from home, the demand for virtual assistants have definitely increased.
Pro Tip – You can enroll in this course on how to become a virtual assistant
6. Social Media Marketing
As a social media marketer, you can earn money promoting a company's brand on various social media platforms.
This may include creating content and posting it to social media, engaging with the audience and keeping track of the analytics.
To get started finding clients, use sites like Fiverr and Upwork to gain work and build your experience.
Pro Tip – You can use programs such as Buffer and Tailwind to automate your work and create an effective system for your work so that you can work for more clients.
7. Site Manager
Lots of business owners and blogger don't have the time to manage their sites. If you know your way around platforms such as WordPress you can make money as a site manager.
This may include publishing of posts, planning and implementing content strategies, responding to comments and keeping the sites up to date.
This flexible work from jobs for moms is great because you can add a bunch of other services such as proofreading, social media marketing and website design.
8. Web Designer
Do you have experience with WordPress and Elementor, and HTML and CSS you could be making money at home designing websites!
This is because many businesses are looking for competent web designers that will design great looking sites for their businesses.
When you offer web design services, you can also include site management services and charge a higher rate.
9. Online Tutoring
If you are knowledgeable in a particular field, and have experience you can offer your services as an online tutor.
To build your own clientele, you can create your own website or look through job boards for available jobs.
You don't need an advanced degree in a subject to help others. Just ensure that are knowledgeable enough to help others in that particular field.
10. Teach English Online
There are many sites and companies that are looking for native English speakers to help teach English to their children in foreign countries such as China.
One of the most well known platform is VIPKid which gives you the flexibility to work from home while choosing your own schedule.
If you love teaching, this could be a great flexible job to make money at home.
11. Life Coaching
Do you feel like you have a hack to this life thing? You can impact your knowledge, tips and experiences to others as a coach.
You can make money at home offering one-on-one coaching sessions as well as group sessions, seminars, workshops and consulting services.
You can even extend your income by writing an Ebook or creating an online course.
12. Health Coaching
Today, many people are turning to healthy living and now becoming a health coach is more in high demand than ever before.
Health coaching can involve creating nutritional plans, fitness plans and personal training.
Like any coaching service, marketing your services is key. You can do this by starting a wellness blog, create a facebook group and go live on your facebook group to generate interest.
13. Bookkeeping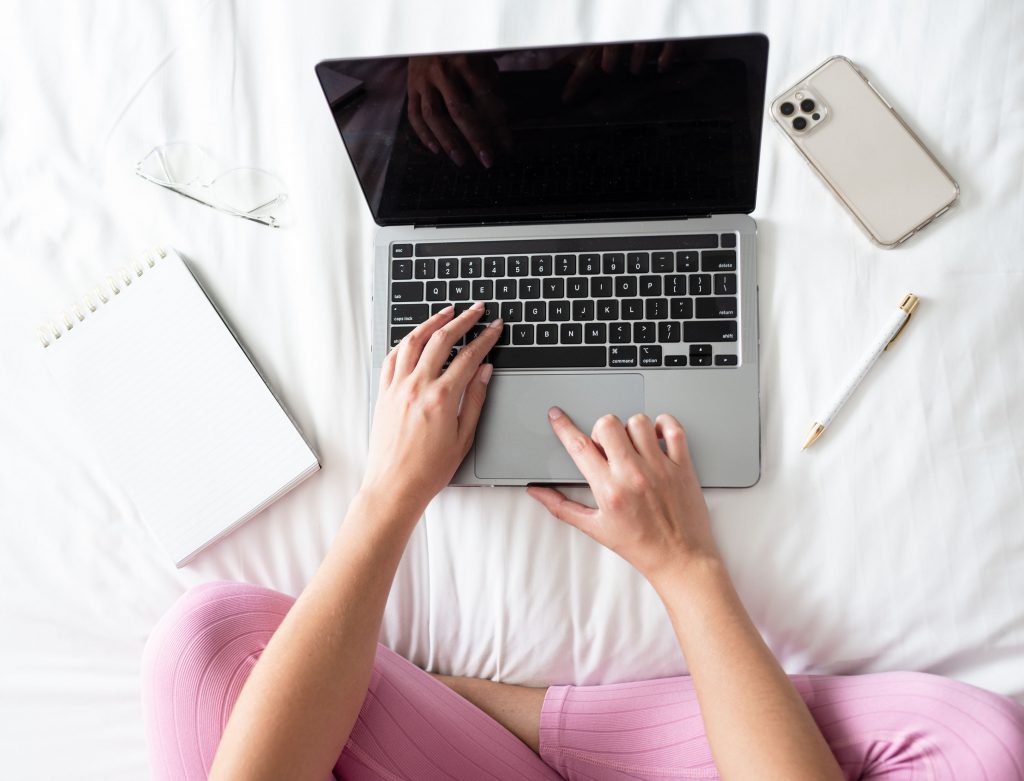 Do you know that you don't need a fancy degree to become a bookkeeper. You simply need to have some experience with numbers and finances as well as organizing.
You can offer a whole lot to clients in terms of additional services and upsells. You can also include services such as tax preparation and payroll.
All you need to get started is your computer and some software – and you can get some of these basic programs for free.
14. Transcribing
If you have good ears and fast typing skills, you can start your own transcribing service to make money from home.
Transcribing can include typing out audio such as podcasts and interviews or transcribing videos from youtube.
You can search job boards for jobs or check out sites such as Transcribe Anywhere or TranscribeMe that hires transcribers.
15. Sell Your Photography
You can sell your photos online. And you don't need fancy camera's to capture great photos. Your iPone is enough to take pictures and sell them online.
Apart from stock photography sites, you can also sell your photography on sites like Etsy as digital prints or on your own blog.
16. Sell On Amazon (FBA Program)
If you like shopping and searching for a good deal, you should definitely consider Amazon's FBA program.
You find good deals on products at brick and mortar shops and resell them on Amazon for a higher profit.
What makes Amazon FBA Program so great is that they ship the products to your customers and handle the customer service.